Visit SGS At the Food Safety Europe 2022 Conference on 10 February in London
ABOUT
SGS is exhibiting and sponsoring the Food Safety Europe 2022 conference, a hybrid event, that takes place on 10 February in London
Starts
10 Feb 2022, 07:30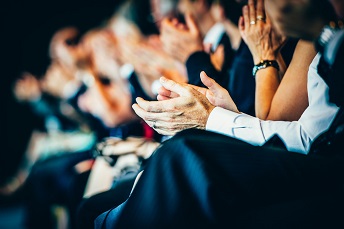 We are delighted to be sponsoring this one-day conference that will deliver invaluable insights and high-level constructive knowledge sharing designed specifically to improve European food safety management in retail, food service and manufacturing environments.
This hybrid event, both face-to-face and virtual, is being hosted at 133 Houndsditch, London. Whichever way you choose to attend you will be able to access the content up to six months post-event via the BRCGS online event platform.
Food safety, quality and sustainability are key drivers in the food value chain. Each of these elements impacts on the sustainability of your business and the marketability of your products. From process to organization, service and systems, we offer the broadest range of food safety, quality and supply chain security audit and certification services.
As a world-leading provider of testing, inspection, verification and certification services with 140 years' experience, we offer you in-depth expertise in addressing food industry challenges. With a global reach, we provide local experts who understand local culture and needs. We can support you across the entire supply chain to protect your brand, build customer trust and open the door to a more profitable business.
We will have a number of our team members available at the Food Safety Europe Conference who will be able to answer any questions you may have about:
Certification: Our wide-ranging portfolio of industry-specific ISOs and regulatory standards
Intelligence: A complete set of digital tools and solutions used to improve business efficiency and functionality
Activation: Our total business enhancement solutions, created specifically to enhance businesses and industries
Training courses from the SGS Academy
We look forward to seeing you there!
For more information, please contact:
Yemisi Olutogun
Business Support
t: +44 (0)1276 697 715