How Sustainable is Your Construction Business?
ABOUT
Join our free webinar to discover how your construction business can become a more sustainable company.
Starts
29 Oct 2021, 10:00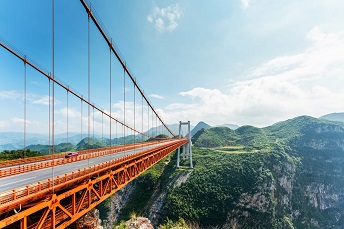 Our 60-minute webinar explores the topic of sustainability within the construction industry. Environmental, Social and Governance (ESG) is fast becoming a hot topic that needs addressing within the industry. There's been an increasing amount of media coverage and public interest in how organizations operate, and if they operate in a responsible manner, which means sustainability is no longer a complementary feature of a company's value proposition.
Join our experts on 29 October to discover how you can ensure your organization can be at the forefront of making our planet a greener and more sustainable one.
Agenda:
Introduction

What is Environmental, Social and Governance (ESG) and why is it important?

Why would an organization wish to implement a sustainability strategy?

What are the benefits and consequences?

How can SGS help?

Q&A
Presenters
Gary Beales - Business Development Manager – Construction & Sub Sectors
Having worked in systems certification for the last 10 years, Gary's knowledge and expertise covers management systems certification to a variety of standards. He also has a background and knowledge of second party auditing, corporate social responsibility audits and bespoke systems.
Prior to working with certification bodies, Gary's construction and highways experience was gained through the operations team of a technology company that specialized in the design, manufacture and installation of roadside traffic monitoring equipment. This included VMS Signs, Traffic Counting Systems via Inductive Loops and ANPR Camera Systems. This also included excavation of the highways and the installation of roadside equipment and furniture, all within the remit of National Highways Sector Scheme certification.
Jeff Dowson - SGS Knowledge Consultant
Jeff has more than 20 years' experience in environment and sustainability working with some of the world's largest brands providing solutions to their problems, that have helped them become and remain market leaders in the demonstration of good and ethical ESG practice. Jeff has worked globally on major projects covering many business sectors including food, HPCE, forestry, finance, fertilizer/chemicals, electronics and pharmaceuticals. From initial Sustainability Report Assurance in 2002, auditing of environmental performance and management systems, Jeff's practical knowledge is used to turn complicated issues into simple, easy to understand solutions that demystifies the perceived complexities associated with ESG.
Target Audience
This webinar is aimed at decision makers within the construction industry.
Language: English
Cost: No charge
Can't make the live session? Register now and receive a complimentary recording after the live event.
For further information please contact:
Yemisi Olutogun
Business Support
t: +44 (0)1276 697 715
ABOUT SGS
We are SGS – the world's leading testing, inspection and certification company. We are recognized as the global benchmark for quality and integrity. Our 93,000 employees operate a network of 2,600 offices and laboratories, working together to enable a better, safer and more interconnected world.