ISO/IEC 27001 and Information Security Webinar
ABOUT
Join our webinar to understand ISO/IEC 27001 certification, the benefits it can bring to your organization and how it can help you to comply with GDPR and the increasing requirements for information security.
Starts
11 Jun 2020, 12:00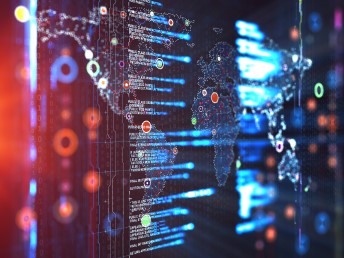 With the introduction of GDPR, the importance of demonstrating to existing and potential customers, suppliers and shareholders the integrity of your organization's data and systems and your commitment to information security has never been more important. In this webinar, we will discuss the following:
What is ISO/IEC 27001
ISO/IEC 27001 and information security
What are the benefits of ISO/IEC 27001
How does IS/IEC 27001 fit with other management systems standards
What are the pitfalls when implementing ISO/IEC 27001
Why SGS
Presenters
Ray Woodford, UK Product Manager - ISO 27001, ISO 22301, & ISO 20000 - SGS United Kingdom Ltd
Ray has over 40 years' experience in IT with non-auditing skills including project management, bid management, due diligence, service delivery management, ISMS & quality systems implementation, information security consultancy, incident management, business continuity and risk management. He has 13 years ISO 27001 auditing experience and is a qualified lead auditor for ISO 22301 and ISO 9001. Ray has been working for SGS for 6 years, and is currently UK Product Manager for ISO 27001, ISO 22301 and ISO 20000.
Ellen Kane - Business Development Executive - SGS United Kingdom Ltd
Ellen Joined SGS in August 2018 as the Business Development Executive for Northern Ireland, after recently graduating in July 2018 with a first-class honours degree in Business Management. Her role within SGS involves dealing with clients on a daily basis and meeting with companies interested in becoming ISO certified to explain the certification process and how it works. She is experienced in dealing with companies from a vast range of sectors and sizes, from large multinational companies to SME's. Outside of work she is a member of the Chartered Institute of Marketing and has recently received a distinction in her Level 4 Certificate in Professional Marketing.
Target audience
This webinar is for anyone responsible for the information and data security within their organization
Language: English
Cost: No charge
For more information, please contact:
Yemisi Olutogun
Business Support
t: +44 (0)1276 697 715