Find Answers, Discover Facts and Simplify Compliance Processes Webinar
ABOUT
Changing consumer priorities and developing market landscapes add pressure on regulators to continuously evolve legislation and standards. The food industry needs to provide transparent information to consumers and ensure products on the market are safe and compliant.
Starts
18 May 2018, 09:00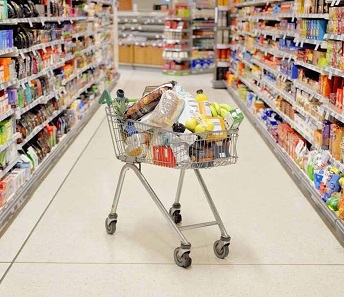 The objective of this webinar (30-minute presentation/15-minute Q&A) is to provide a comprehensive overview of how you can Horizon Scan your category and market with a leading digital solution.
AGENDA
Introduction
The overall regulatory framework
Comparison and monitoring
Verification of compliance
Conclusion
Q&A
BACKGROUND
As the easy-to-access, go-to platform for food professionals, SGS Digicomply monitors 100,000+ web pages to identify the documents, articles, commentaries, images and labels that together create the big data of compliance services.
Already a trusted platform chosen by industry leaders to research, monitor, collate and share information. In addition to its content, accessibility, searchability and data management capabilities SGS Digicomply's Spring '18 edition now boasts:
Improved responsiveness
Personal feeds
Pesticide MRL snippets
Seamless collaboration
New search panels
Online help support, and
Much more
"Our Spring '18 edition has been more than a year in development and we're confident of our claim that this is the world's most powerful compliance intelligence platform," said Nicola Colombo, Global head of SGS Digicomply.
"We believe this technology really delivers on our mission to transform huge volumes of compliance information into user friendly, actionable knowledge to help business and industry worldwide make faster and more informed decisions."
PRESENTERS
Chris J Griffin - SGS Global IT Sales Manager
Nicola Colombo - SGS Head of DigiComply
Phil Shaw - SGS Client Services Director
TARGET AUDIENCE
This webinar is aimed for those who need to monitor day to day regulatory and compliance intelligence as part of their brand protection management.
Language: English
Cost: No charge
SCHEDULE
Friday 18 May
12:00 pm Europe Time (Paris, GMT+01:00)
11:00 am GMT Time (London, GMT)
For more information please contact:
Chris J Griffin
Agriculture Food & Life
Global IT Sales Manager
t: +44 (0)1530 567167