Transitioning to ISO 9001:2015
ABOUT
Join our complimentary webinar to learn and understand the benefits of transitioning to ISO 9001:2015.
Starts
19 Sep 2017, 16:00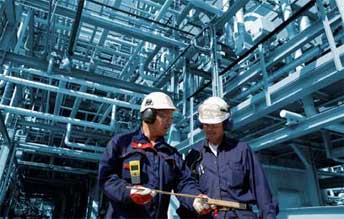 Discover the benefits of upgrading to the new ISO 9001:2015 - Quality Management System Standard.
Background
ISO 9001:2015 positions the new version of the standard as an integral part of an organisation's efforts towards sustainable development and promotes it as a tool for improving overall performance. It encourages more internal and external stakeholder focus as part of the adoption of a risk-based approach to quality management and emphasizes the importance of adopting a Quality Management System (QMS) as a strategic decision for an organisation.
Target audience
This webinar is aimed at organisations that need or want to implement ISO 9001:2015.
Language: English
Cost: No Charge
Session Schedule
16:00 London (GMT +1)
17:00 Paris, Berlin, Madrid, Amsterdam (CET)
08:00 San Francisco (Pacific Daylight Time)
12:00 Brazil (S. America Eastern Standard Time)
For more information, please contact:
Anna Amato
Senior Global Marketing Manager
t: +1 201-508-3000