Learn How to Stop Cyber Attacks with Our Free Webinar
ABOUT
Join our free webinar to discover how to prevent cyber attacks with information security management.
Starts
12 May 2022, 10:00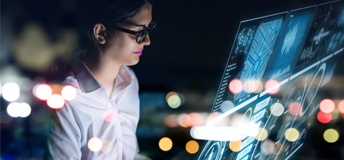 In today's fast-moving and highly technological environment, it's crucial that sensitive data is protected from cyber attacks and data breaches. Join our webinar on 12 May to discover the benefits of information security management to protect your organization.
Agenda
Introduction
Cyber security threats and breaches
What is ISO/IEC 27001:2013?
The key benefits of information security certification
Why use SGS as your certification body?
Conclusion
Q&A
Presenters
Marcus Allen
Director, Thamer James Ltd.
Marcus has twenty years' experience in ISO/IEC 27001 (formerly BS7799 systems). He has worked with SGS on client assessments from the early 2000s onwards. Marcus has helped hundreds of companies gain ISO standards and has worked with numerous software companies, especially smaller to medium sized enterprises and understands the need for a practical approach. Marcus holds a Lead Auditor qualification in ISO/IEC 27001 and is an Associate Member of the British Computer Society.
Ray Woodford
UK Product Manager – ISO/IEC 27001, ISO 22301, & ISO 20000, SGS United Kingdom Ltd.
Ray has over 40 years' experience in IT with non-auditing skills including project management, bid management, due diligence, service delivery management, ISMS & quality systems implementation, information security consultancy, incident management, business continuity and risk management. He has 13 years' ISO/IEC 27001 auditing experience and is a qualified lead auditor for ISO 22301 and ISO 9001. Ray has been working for SGS for 6 years and is currently UK Product Manager for ISO/IEC 27001, ISO 22301 and ISO 20000.
Target Audience
This webinar is intended for software development companies in the UK.
Language: English
Cost: No charge
Can't make the live session?
Register now and receive a complimentary recording after the live event.
For further information please contact:
Yemisi Olutogun
Business Support
t: +44 (0) 1276 697 715