SGS at the Food and Drink Expo 2022
ABOUT
SGS is exhibiting at the Food and Drink Expo 2022 at the NEC, Birmingham.
Starts
25 Apr 2022, 10:00
Location
Birmingham, United Kingdom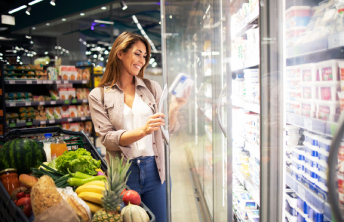 SGS is exhibiting on stand N218 at the Food and Drink Expo 2022 at the NEC Birmingham. Food hazards can occur at any point from farm-to-fork, which is why food safety standards are so critical in minimizing the risk and integrity of the global food chain. Here at SGS, we can provide a solution for every step of the journey.
Come and visit us to discuss how from process to organization, service and systems, customs and export, SGS's broad range of food safety testing, quality assurance, supply chain audit and certification services can help your business.
The Food and Drink Expo 2022 will be held in National Exhibition Centre (NEC), Birmingham, B40 1NT. It will start on Monday 25 April 2022 at 10:00am and end on Wednesday 27 April 2022 at 4:00pm.
SGS can support you across the entire supply chain to protect your brand, build customer trust and open the door to a more profitable business with training, gap assessments and certification audits.
We look forward to meeting you at the event. For more information or to arrange a meeting, please contact us:
Yemisi Olutogun
Business Support
t: +44 (0)1276 697 715
e: UK.Nowisthetime@sgs.com
About the Food & Drink Expo 2022
For the past 26 years, Food & Drink Expo has been the flagship event for retail, wholesale and food service audiences focusing on finished products, and in 2022 the show returns, revitalized and ready to tackle the key challenges affecting the sectors.