ISO 13485:2016 The Journey to Regulatory Compliance for IVD Medical Device Manufacturers
ABOUT
Join our free webinar and find out how compliance with ISO 13485:2016 can help in vitro diagnostic medical device manufacturers to prepare for new EU IVD Regulations (IVDR) which becomes mandatory in 2022.
Starts
23 Nov 2021, 10:30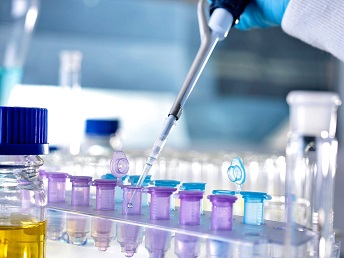 With significant regulatory changes underway for market access to the EU, IVD medical device manufacturers need to be aware that the compliance requirements that they face for the new EU IVD Regulation are changing dramatically.
Under the current EU Directive, only about 20% of the higher risk IVD devices require Notified Body certification, but this will change to an estimated 80% of all devices under the new EU IVDR.
Certification to this key quality management system standard (ISO 13485) is the first phase of your regulatory compliance journey and lays the foundation for meeting your regulatory obligations.
The agenda for this invaluable webinar is:
Introduction
Scope and benefits of ISO 13485:2016
IVD medical devices – major regulatory changes
ISO 13485 to support IVD compliance journey
How SGS can help
Q&A
Presenters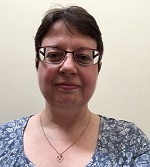 Sharon Williams - Global Product Manager IVDR & UKCA Certification Manager
Sharon has 20 years' Notified Body experience including auditing, training, and managing global accreditation to carry forward to the UK Approved Body. Sharon has experience with ISO 13485, IVD MD Directive 98/79/EC and Medical Devices Directive 93/42/EEC, as well as the new regulations (EU) 2017/746 (IVDR) and (EU) 2017/745 (MDR). Sharon is now responsible for the UK Conformity Assessment (UKCA) scheme for both medical devices and IVDs. Prior to joining SGS, Sharon worked in the IVD medical device industry sector for over a decade.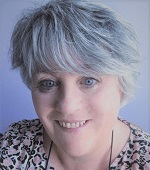 Lynette Wilson - Key Account Manager (Medical and Pharma)
Lynette joined SGS 6 years ago as the UK operations manager for key accounts and performance assessment. She now specializes in business development and client relationship management for new and existing clients seeking certification and product conformity assessment for medical devices.
Prior to joining SGS, Lynette worked for over two decades in training provider organizations, managing commercial and funded contracts for the provision of young people and adult's education and training services.
Target Audience
This webinar is for all compliance professionals for the In Vitro Diagnostic medical device manufacture sectors, including quality managers and regulatory affairs managers for IVD MD manufacturers and companies in the IVD MD supply chain or critical services.
Language: English
Cost: No charge
Can't make the live session? Register now and receive a complimentary recording after the live event.
For more information, please contact:
Yemisi Olutogun
Business Support
t: +44 (0) 1276 697 715
About SGS
We are SGS – the world's leading testing, inspection and certification company. We are recognized as the global benchmark for quality and integrity. Our 93,000 employees operate a network of 2,600 offices and laboratories, working together to enable a better, safer and more interconnected world.