Free Webinar: ESG – What it Means For You and How You Can Make a Difference
ABOUT
Join our free webinar for a background on ESG, why it's gaining importance and how you can demonstrate you ESG performance to stakeholders.
Starts
27 Sep 2021, 10:00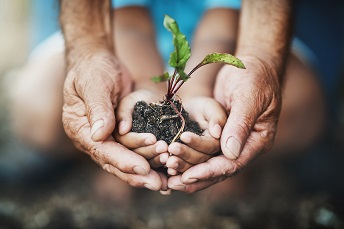 Investor focus and recently elevated media attention is meaning ESG is fast rising up the boardroom agenda. Alongside this, EU law now requires certain companies to disclose information on the way they operate and manage social and environmental challenges, so there has never been a more important time to demonstrate your organisation's ESG performance.
This webinar is designed to help you understand what ESG is, why it is gaining importance and why now is the time to think about your ESG performance and how you can demonstrate this to stakeholders.
This webinar is aimed at people who will be involved in sustainability and sustainability reporting within their organisations.
Agenda:
Introduction

Drivers for ESG from the Financial sector - Mariel Barrera Fermin

Counting carbon - Zoe Jones

ESG and what it means for my business - Jeff Dowson

Conclusion

Q&A
PRESENTERS:
Jeff Dowson - SGS Knowledge Consultant, SGS United Kingdom Ltd
Jeff has more than 20 years' experience in environment and sustainability, working with some of the world's largest brands providing solutions to their problems that have helped them become and remain market leaders in the demonstration of good and ethical ESG practice. Jeff has worked globally on major projects covering many business sectors including food, HPCE, forestry, finance, fertilizer/chemicals, electronics and pharmaceuticals. From initial Sustainability Report Assurance in 2002, auditing of environmental performance and management systems, Jeff's practical knowledge is used to turn complicated issues into simple, easy to understand solutions that demystifies the perceived complexities associated with ESG.
Mariel Barrera Fermin - Business Development Manager - ESG Assurance Solutions, SGS
Mariel has over 15 years' experience working within the financial solutions and investment management sector. Prior to joining SGS, Mariel provided consulting services to the leadership teams in asset managers and corporates on how they can integrate ESG practices into their business model with a particular focus on the financial community. Mariel spent most of her career at large sell side financial institutions such as Barclays, Morgan Stanley and most recently Bank of New York Mellon where the main focus was in relationships management. She also spent time in 2 Asset Managers and a renewable energy developer where she was responsible for investor relations.
Mariel received the CFA certificate in ESG investing and the Certificate in Advance Responsible Investment from the PRI Academy. She also completed the Impact Investing Programme and Impact measurement programme at the SAID Business School in Oxford. She holds an MA in European Studies from Kings College and a BA in International Relations and European Studies from Nottingham Trent University.
Zoe Jones - ESG Product Manager, SGS United Kingdom Ltd
Zoe has 10 years' experience working in environment and sustainability, working as a Lead Auditor in some of the leading GHG Schemes, including EU ETS, the Carbon Disclosure Project, FGas EU Regulation (EU) No 517/2014 and ISO 14064. She has worked across numerous sectors including manufacturing, healthcare, logistics and power generation, working with these companies and institutions to report their GHG emissions for mandatory obligations and for the interest of their stakeholders.
Language: English
Cost: No charge
Can't make the live session? Register now and receive a complimentary recording after the live event.
For further information please contact:
Yemisi Olutogun
Business Support
t: +44 (0)1276 697 715
ABOUT SGS
We are SGS – the world's leading testing, inspection and certification company. We are recognized as the global benchmark for quality and integrity. Our 93,000 employees operate a network of 2,600 offices and laboratories, working together to enable a better, safer and more interconnected world.