Free Sustainability and Environmental Responsibility Webinar
ABOUT
Join our free webinar for an overview on sustainability and the benefits to your organization
Starts
25 May 2021, 10:00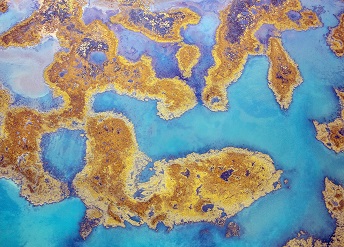 Understanding the environmental impacts of your business allows you to respond to the increasing market pressure driven by investors, consumers, the media, regulators and other stakeholders.
Join our webinar to learn about sustainability and environmental responsibility, and how certification can bring benefits to your organization.
Agenda:
Introduction

What is sustainability?

How can certification benefit you?

Conclusion

Q&A
Presenters
Terry Coyle - UK Product Manager for Energy Management Systems, SGS United Kingdom Ltd
Terry came to SGS United Kingdom with four years' experience managing energy within an energy management system (EnMS) for an energy intensive industry manufacturing organization. Terry has over 10 years' experience of auditing energy management systems with SGS and has been auditing ISO 50001 as a Lead Auditor since 2012, working with many leading organizations gaining significant knowledge and experience in energy management across a variety of industry sectors.
Terry developed the procedures and processes to achieve UKAS accreditation in 2014 on behalf of SGS and has been responsible for the ongoing maintenance and development of this accreditation.
Through understanding industry best practice and keeping up-to-date with current and proposed legislative requirements, Terry is a reliable source of information for organizations that face challenges in managing energy in their day-to-day activities.
Sarah-Jo Clarke - Regional Sales Executive, SGS United Kingdom Ltd
Sarah-Jo started in the industry in 2014 and began working with SGS in 2019. Her role within SGS is to support organizations in obtaining ISO certification, and to help them with continuous improvement by identifying training and other business improvement opportunities. Sarah-Jo's collaboration throughout SGS ensures all client experience is positive.
Sarah-Jo has attended various auditor courses within the industry and has a vested interest in ISO14001:2015 due to the environmental impacts and the potential this standard has for any business.
Sarah-Jo's main objective is to ensure our clients achieve their full potential and receive the very best customer experience.
Language: English
Cost: No charge
Can't make the live session? Register now and receive a complimentary recording after the live event.
For further information please contact:
Yemisi Olutogun
Business Support
t: +44 (0)1276 697 715
ABOUT SGS
SGS is the world's leading inspection, verification, testing and certification company. SGS is recognized as the global benchmark for quality and integrity. With more than 89,000 employees, SGS operates a network of over 2,600 offices and laboratories around the world.