Build a Better Business With our Free Construction Webinar
ABOUT
Join our free webinar to discover how certification can help your construction business
Starts
20 Apr 2021, 10:00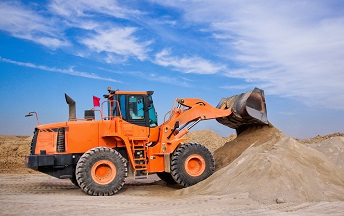 Join our free webinar to discover how we can help your organization stay ahead of the competition. SGS United Kingdom Ltd is your one-stop-shop for services to the construction industry.
Whether your organization is one of the UK's top 10 construction companies, or a small local builder, we can assist you in building a better business.
Agenda:
Introduction
Construction Products Regulation (CPR) – the importance of understanding the rules and regulations
CE/UKCA Marking

Health and Safety – including migration from OHSAS 18001 to ISO 45001:2018

Safety Schemes in Procurement (SSIP) – what it is and how it can help you

Audit and system integration – the how-to process

Benefits of having externally certified health and safety management systems

Information security – why you need to consider this within the construction sector

Other construction services

Q&A
PRESENTERS
Bernard Hickling, Product Manager – CPR, NAWI & NHSS, SGS United Kingdom Ltd
Bernard started working for SGS in 2011 as the Operations Manager responsible for Weston-super-Mare, including the CE marking of Construction Products (CPR), NAWI, MID, GAD, EN 124 and PPE. He is a Chartered Engineer, having started his career training as a Mining Engineer with the National Coal Board/British Coal, and after graduating and gaining professional competence as a Mine Manager, he progressed into more general manufacturing and building materials when the coal industry declined.
Prior to working for SGS, he held a number of senior operations, site management and manufacturing management roles with key blue-chip companies in the building materials sector.
Kate Breslin, UK Product Manager – OH&SMS
Kate joined SGS United Kingdom Ltd in 2012 as a Lead Integrated Management Systems (IMS) Auditor bringing with her a wealth of experience from her previous role as a Management Systems Manager. In that role Kate worked across a variety of industries dealing with environment, quality, and health and safety management systems.
Kate has worked as a Lead Auditor for OHSAS 18001 at SGS and helped in the planning of the migration of customers to ISO 45001. In 2014, Kate was promoted to UK Product Manager for Occupational Health and Safety Management Systems.
As Product Manager for the UK Kate is also a member of several committees such as the HS/001 committee for occupational health and safety management, BSI committee, which involves the development of standards including the ISO 45000 series and full forum committee for Safety Schemes in Procurement (SSIP).
Gary Beales, Business Development Manager – Construction & Sub Sectors
Having worked in systems certification for the last 10 Years, Gary's knowledge and expertise covers management system certification to a variety of standards. He also has background and knowledge of second party auditing, corporate social responsibility audits and bespoke systems.
Prior to working with certification bodies, Gary's construction and highways experience was gained through the operations team of a technology company that specialized in the design, manufacture and installation of roadside traffic monitoring equipment. This included VMS Signs, traffic counting systems via Inductive Loops and ANPR Camera Systems. This also included excavation of the highways and the installation of roadside equipment and furniture, all within the remit of National Highways Sector Scheme certification.
Target audience
This webinar is aimed at decision makers within the construction industry.
Language: English
Cost: No charge
Can't make the live session? Register now and receive a complimentary recording after the live event.
For further information please contact:
Yemisi Olutogun
Business Support
t: +44 (0)1276 697 715
ABOUT SGS
SGS is the world's leading inspection, verification, testing and certification company. SGS is recognized as the global benchmark for quality and integrity. With more than 89,000 employees, SGS operates a network of over 2,600 offices and laboratories around the world.