Your Journey to IVDR Certification - a roadmap to 2022
ABOUT
Join our free webinar and gain an overview of the new In-Vitro Diagnostics Regulation (IVDR), looking ahead to its application in 2022. We will address the key changes that will take effect and need to be addressed by IVD manufacturers.
Starts
24 Mar 2021, 10:00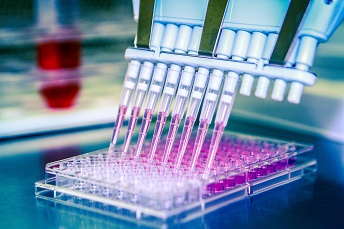 Published in May 2017 the IVDR will replace the existing In-Vitro Diagnostic Medical Devices Directive (98/79/EC) (IVDD). The IVDR provides a gradual transition into the new regulatory framework to avoid market disruption and allow a smooth transition from the directive to the regulation. Are you ready for the May 2022 deadline? While the deadline might seem far off, manufacturers need to start taking action to achieve compliance.
Agenda:
Introduction

The new (EU) 2017/746 In Vitro Diagnostic Regulation (IVDR) overview

SGS's IVDR training programmes

Our certification portfolio offerings to all the medical device industries

Q&A
PRESENTERS
Sharon Williams, UKCA Medical Devices Certification Manager
Sharon has 20 years' Notified Body experience, including auditing, training and managing global accreditation. She has experience with ISO 13485, In Vitro Diagnostic Medical Devices Directive 98/79/EC, (EU) 2017/746 In Vitro Diagnostic Regulation (IVDR) and now the UK Conformity Assessment scheme. Prior to joining SGS, Sharon worked in the IVD medical device industry sector for over a decade.
Kelly Windsor, SGS Academy Manager
Kelly has worked in education for over twenty years, specializing in developing training solutions for organizations in a broad range of sectors. Kelly's areas of expertise include undertaking training needs analysis to understand sector requirements, development of high-quality learning materials that facilitate knowledge and skills development, helping organizations achieve compliance with a range of regulatory requirements and thorough tailored training solutions and ensuring training programmes achieve learning objectives, whilst being enjoyable and engaging.
Madhavan Srinivasan, ISO 13485 Product Manager (UK)/Medical Device Lead Auditor/Product Assessor, SGS United Kingdom Ltd
Madhavan has over 15 years' Notified Body experience holding positions such as Head of Compliance and Risk, Head of Operations and currently as ISO 13485 Product Manager, UK at SGS. To date, Madhavan has represented a Certification Body at the National Mirror Committee of Singapore, conducted more than 2000 days of audits in over nine countries for Medical Device Regulatory Standards such as ISO 13485, MDD, MDSAP, JPAL in addition to being a medical device technical file reviewer for MDD/MDR and a tutor/instructor.
TARGET AUDIENCE
This webinar is aimed at all holders of certificates issued under the In-Vitro Diagnostic Medical Devices Directive (IVDD) and all manufacturers of in vitro diagnostic medical devices that will have to comply with the IVDR by 2022.
Language: English
Cost: No charge
Can't make the live session? Register now and receive a complimentary recording after the live event.
For more information, please contact:
Yemisi Olutogun
Business Support
t: +44 (0)1276 697 715