UKCA Mark – Be Prepared for 2021
ABOUT
Join our free webinar to understand the new UKCA mark and what it will mean for your business.
Starts
15 Dec 2020, 10:00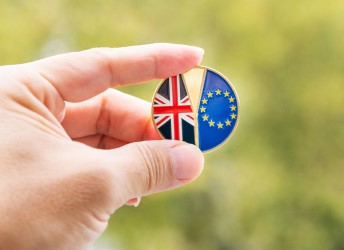 SGS's webinar will explain the new UK Conformity Assessment (UKCA) mark and what it means for businesses.
With the UKCA (UK Conformity Assessment) mark coming in to force from 1 January 2021, it's important that you understand what this means for your business and what you need to do to be prepared for when the CE mark is no longer recognized in Great Britain.
Join our Managing Director, James McGurk, and his team of experts for a complimentary webinar where they will explain everything you need to know and the latest updates on the UKCA mark.
The webinar will provide information on:
Brexit background
What is the UKCA mark?
When to use the UKCA mark and what products does it apply to
How to use the UKCA mark and what about CE marking?
SGS services
Presenters
James McGurk - Managing Director, SGS United Kingdom Ltd
Rob Hinchcliffe - UK Hardlines Manager, SGS United Kingdom Ltd
Jo Pinkess - Operations Manager – Consumer and Retail, SGS United Kingdom Ltd
Bernard Hickling - Product Manager – CPR, NAWI & NHSS, SGS United Kingdom Ltd
Target Audience
This webinar is for businesses who will need to implement the UKCA mark from 1 January 2021.
Language: English
Cost: No charge
Can't make the live session? Register now and receive a complimentary recording after the live event.
For more information, please contact:
Yemisi Olutogun
Business Support
t: +44 (0)1276 697 715