How Could Brexit Impact the UK Food Industry?
ABOUT
Join our free webinar to identify the impacts Brexit will have on the import/export of food. This will include new regulations, timescales and transitional periods.
Starts
03 Nov 2020, 14:00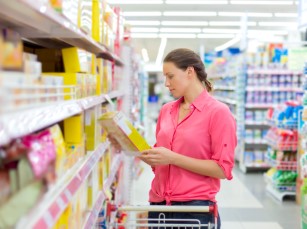 The UK exited the EU on 31 January 2020 and when the transition period ends on 1 January 2021, the terms on which food and drink are traded between the UK and EU will change.
The EU accounts for c.70% of UK food and non-alcoholic drinks and these goods will go from being traded seamlessly on the EU's single market to becoming products that are exported and imported, with an inevitable increase in friction regardless of the outcome of current negotiations with the EU.
This webinar with provide invaluable information on:
Complying with the US Food Safety Modernization Act (FSMA)
Brexit and Regulatory impacts for food labelling
Identifying the impacts for food imported into and exported from Great Britain
The latest updates on the situation for trade between Great Britain and Northern Ireland
Updates on timescales and transitional periods
How to make customs declarations and what data is required
Practical steps to perform self-representation or choose to appoint a representative
Key evidence to remain compliant and avoid unexpected duty or VAT
PRESENTERS
Hank Karayan, Global FSMA Program Director, SGS North America Inc.
Hank joined SGS in 2011 as an International Solutions Manager and was appointed Global FSMA Program Director in 2016. Specializing in supply chain risks, food safety strategies, food defense, information security and management systems. Hank holds a Bachelor of Science degree in biology, and has written many publications in food safety, food defense, FSMA and strategic management.
Stephen Ohri, Regulatory Compliance Manager, SGS Ashby Limited
Stephen is the manager of SGS Food Technical Advisory services and specializes in food law. Receiving a BA Hons in Consumer Protection, Stephen is a qualified Trading Standards Officer and has 18 years' experience of working in the food regulatory sector.
Ian James, Business Development Manager – Governments & Institutions, SGS United Kingdom Limited
Ian joined SGS in 2019, when i2i Infinity was acquired by SGS. Graduating in Business Information Technology and specializing in software and services related to international trade, Ian now leads a growing team and increasing customer portfolio of UK manufacturers from all industry types, including food and beverages.
TARGET AUDIENCE
This webinar is for all food manufacturers
Language: English
Cost: No charge
Can't make the live session? Register now and receive a complimentary recording after the live event.
For more information, please contact:
Yemisi Olutogun
Business Support
t: +44 (0)1276 697 715