SGS Juvenile Products Safety Forum
ABOUT
Join our expert-led webinars to refresh your knowledge and prepare for upcoming product developments.
Starts
19 Oct 2020, 07:30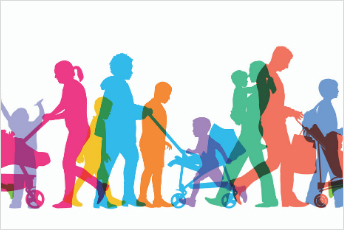 Discover the latest updates in certification, regulations and standards, updates, as well as safety trends for the juvenile products sector with the SGS Juvenile Product Safety Forum.
Embracing the next normal, we are running the Juvenile Products Safety Forum online and offering you the chance to tap into our expertise from the safety of your remote workplace.
Choose one, several or all of 14 expert-led webinars to refresh your knowledge and prepare for upcoming product developments. Choose subjects that interest you now or may be of use in the future. Attend our live sessions or listen to the webcasts later.
Register now for our webinar series focusing on the safety of juvenile products.
Subject
Date & time
Central European Time (Paris, GMT +2:00)
Registration

Monday, October 19

Strollers Intended for Sporting Activities (Jogging) – Safety Concerns
9:30
Register
Seating for Children: Draft EN17191 Expected Early 2021
11:00
Register

Tuesday, October 20

Drinking Equipment: EN 14350:2020 Revision
9:30
Register
Juvenile Products: Update on Standards and Regulations, Worldwide
11:00
Register
Baby Carriers: Choosing the Right Test Protocol for the Design and Destination Market
14:30
Register

Wednesday, October 21

When Tricycles are Designed as Strollers
9:30
Register
Juvenile Products: Chemical Requirements for the EU and North American Markets
11:00
Register
Juvenile Products Safety – Certification Processes in Brazil and South America
16:00
Register

Thursday, October 22

Design & Safety
9:30
Register
The SGS Buying Assistance Program
11:00
Register
European Regulation: GPSD
14:30
Register

Friday, October 23

The SGS IC Mark
9:30
Register
European Regulations: Market Surveillance and Product Compliance
11:00
Register
*Please register with your business email address as these are pre-approved events.
For a 14th event, SGS will also welcome a guest speaker from the American Juvenile Products Manufacturers Association (JPMA) who will share their latest updates.
Who Should Join?
These webinars will be of benefit to retailers, brand owners, designers and manufacturers of juvenile products and childcare articles.
For further information, please contact:
Stephanie Pionchon
Global Marketing Manager
SGS
t: +49 0172 3815 777