Cosmotalks – The Virtual Series: EU and US Hand Sanitizers
ABOUT
Join our expert online as he looks at the regulatory requirements for importing hand sanitizer into the EU and US.
Starts
19 Aug 2020, 09:00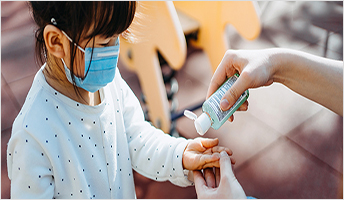 Join SGS Global Technical Manager Hubert Brundu for a webinar entitled, "Understanding the Requirements for Importing Public-use Hand Sanitizer into the EU and US".
COVID-19 has increased the demand for hand sanitizer in markets around the world. During this online seminar, Hubert will look at how hand sanitizer manufacturers can successfully access US and EU markets.
Our Agenda
The webinar will cover topics such as:
US and EU regulations
Product classification - biocide vs over the counter (OTC) product
Labeling requirements
Substantiating disinfectant efficacy
Standards and laboratory testing
The webinar is part of "Cosmotalks - The Virtual Series" organised by Cosmoprof Asia to keep the beauty industry inspired boundlessly.
Presenter
Hubert Brundu has been SGS Global CPCH Technical Manager since 2013. He holds overall responsibility for organizing and coordinating global technical support for the cosmetics, personal care & household product sector.
9 am British Summer Time (London, GMT +1:00)
Keep informed on industry changes with SGS Digicomply, an advanced regulatory compliance management platform that now offers a dedicated service for the Cosmetics, Personal Care and Household industry.
For further information, please contact: