Risk Based Monitoring Through COVID-19 and Beyond: Advancing Structured Flexibility Webinar
ABOUT
The objectives of this webinar (45-minute presentation / 15-minute Q&A) are to provide insight into how to adapt trial oversight activities using risk based principles, discuss key factors that drive decision making around monitoring strategies and learn about practical examples in the time of COVID-19.
Starts
02 Jul 2020, 13:00
Background
Since publication of the ICH-GCP R2 addendum, risk-based trial approaches have steadily made their way into the clinical drug development industry. The dynamic nature of risk based monitoring (RBM) with its focus on the most critical areas, makes it a uniquely important asset for tackling today's trial challenges in COVID times.
Join our webinar and discover how applying RBM principles can help you to successfully adapt trial oversight activities to the changing environment and prepare for the future.
Agenda
Background of risk based monitoring (RBM)
Regulatory framework: before and after COVID-19
Key principles
Monitoring approaches and considerations
How to effectively adjust monitoring plans
Centralized monitoring
Remote vs onsite monitoring
Guidance and preventive measures for teams
Practical insights for revising risk management strategies
Recommendations for (re-)assessing risks
Documenting and tracking the impact
Real life examples
Q&A
Presenters
Joanne Zephirin – US Clinical Research Associate Manager, SGS
Steven Thys – Director Global Clinical Operations, SGS
Target Audience
Project managers, quality assurance managers, clinical research coordinators and anyone involved with clinical operations
Date: Thursday, 2 July, 2020
Time: 03:00 PM GMT
Language: English
Cost: No Charge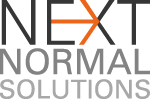 The COVID-19 pandemic is unprecedented in the modern era, posing unforeseen challenges to business continuity. At SGS, we are working hard to meet those challenges and support international efforts to beat COVID-19.