Resuming Factory Operations After COVID-19: What You Need To Know Webinar
ABOUT
The webinar will discuss the scope, application and benefits of the SGS Food Factory Restart Program with a special focus on the effective implementation of published COVID-19 control guidelines.
Starts
17 Jun 2020, 13:00
The food factory restart program is a comprehensive HACCP based program designed specifically for food manufacturers, processors, packers and bottlers of food products. It covers a complete GMP fabrication and hygiene/sanitation evaluation against a documented assessment of the factory environment, employee practices, processing equipment and maintenance.
The food factory restart program provides for a complete back to business operational assessment and gives extra reassurance of readiness to resume operations.
These assessments are made to highlight any building or equipment risks to safety of the final product and work in conjunction with the COVID-19 risk controls we have incorporated into the program as an addendum
Agenda
Introduction
The SGS Food Factory Restart Program
Implementation of the Covid-19 Control Guidelines
Program Scope, Application and Benefits
Conclusion
Q&A
Background
Covid-19 pandemic has had a significant impact on food supply chains. Although it was the hospitality and food service sector that took the hit, in some areas processing and manufacturing facilities were forced to temporarily shut down their operations or found themselves operating under reduced resources.
Where Covid-19 pandemic has caused serious operational disruption, resuming operations would require a thorough GMP fabrication and hygiene/sanitation evaluation with the added focus on Covid -19 controls.
Speaker
Zeb Blanton - Global Food Technical Manager, SGS
Zeb is the Global Technical Manager for the SGS Global Food Team. Currently he oversees the technical management, global training for auditors and the auditor performance for several global accounts in the 2nd party audit schemes. He has a Bachelor of Science Degree, his combined government and industry experience in the food business that spans 40+ years. He has served on the technical committees for several state, national and international organizations including professional associations and GFSI programs.
Target Audience
This webinar is aimed at all food safety, quality and regulatory compliance professionals within the food manufacturing and processing environment.
Language: English
Cost: No Charge
Can't make a live session? Register now and receive a complimentary recording after the live event.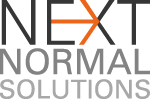 The COVID-19 pandemic is unprecedented in the modern era, posing unforeseen challenges to business continuity. At SGS, we are working hard to meet those challenges and support international efforts to beat COVID-19.