COVID-19: Understanding the Impact on Food Safety Regulations Webinar
ABOUT
The objective of this webinar is to provide an overview of the regulatory changes that occurred due to COVID-19 and how they are impacting food safety, supply chains and labelling.
Starts
23 Jun 2020, 13:00
During the COVID-19 pandemic we have observed different trends from policy makers: on one hand there is the need to support the food industry and minimize disruption of supply chains and on the other hand, governmental organizations have also experienced lockdowns, and this slowed down their capacity for policy making. This webinar will offer the opportunity to navigate these changes and gather a global overview on how COVID-19 has impacted the regulatory landscape in relation to food safety.
Agenda
Introduction
COVID-19 intel – what happened in food safety during the last 6 months
New regulations following COVID-19 – how the food industry is being impacted
Q&A
Background
COVID-19 has changed the way we interact with and produce food. As we each look to control the spread and impact of COVID-19 and learn to better prepare for similar future emergencies, there are many questions around the risks associated with food production to ensure that a safe and robust food supply is maintained for the public.
Speaker
Nicola Colombo - Global Head of SGS Digicomply, SGS
A passionate entrepreneur in the Digital Industry, through various systems and solutions Nicola has helped hundreds of companies all over the world to transform their processes, to deliver better and safer products to the market. Nicola is leading SGS DIGICOMPLY, an artificial intelligence based platform supporting businesses to stay compliant.
Target Audience
The webinar is aimed at all food quality and regulatory compliance professionals.
Language: English
Cost: No Charge
Can't make a live session? Register now and receive a complimentary recording after the live event.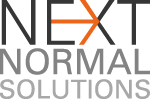 The COVID-19 pandemic is unprecedented in the modern era, posing unforeseen challenges to business continuity. At SGS, we are working hard to meet those challenges and support international efforts to beat COVID-19.