ISO 45001 and Mental Health and Wellbeing – The Perfect Combination Webinar
ABOUT
Join our webinar to understand the importance of staff mental health and wellbeing in the workplace and how ISO 45001 certification can help you address these issues.
Starts
27 May 2020, 08:00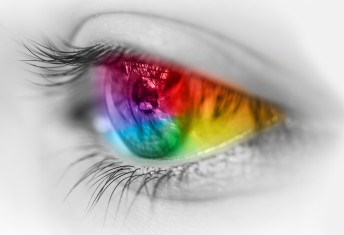 Poor mental health has a huge impact on individual employees as well as severe repercussions for employers in terms of staff turnover, decreased productivity and sickness absence. In this webinar we will discuss the following:
What is meant by mental health
The impact of mental health on an organization
Why an organization needs to address staff wellbeing
How to create a well organization
What is ISO 45001
What are the benefits of ISO 45001
How can ISO 45001 help you improve wellbeing in the workplace
Presenters
Kate Breslin – UK Product Manager OHSMS, SGS United Kingdom Ltd
Kate joined SGS in 2012 as a Lead IMS Auditor. Before joining SGS, Kate worked in the Facilities Management, Civil engineering, Transportation and Construction industries, dealing with quality, environment and health and safety management systems across the various industries. During this time, she carried out internal and supplier audits, designed, implemented and managed the procedures and processes, carried out training, risk assessments, monitoring and measurement.
Since joining SGS Kate has worked as a Lead Auditor for OHSAS 18001, ISO 9001, ISO 14001, CPR, NHSS and moved to the Technical team as Product Manager for NHSS in 2014, before later that year moving to the role of UK Product Manager for OHSMS
Jeff Dowson - SGS United Kingdom Ltd
Jeff has worked with SGS of almost 28 years. As a qualified industrial chemist, with practical experience in quality, environment, H&S and security, Jeff joined SGS as a quality auditor. He then went on to develop Environmental Management Systems for the company, before co-authoring the OHSAS 18001 Health and Safety standard. Subsequently, Jeff worked to develop Integrated Management Systems auditing to meet customer demands for more efficient auditing methodologies. He also worked on bespoke Product Stewardship standards in the Fertilizer sector, and also focused on high value security auditing with major global clients.
During his time at SGS, Jeff has worked with many of the world's largest brand names to ensure they gained maximum benefit from effective auditing of their systems with both ISO standards and bespoke standards and ensuring their often complex supply chains deliver to the high requirements needed. Jeff has the ability to make complex things simple and show the true advantages of having effective systems.
Target Audience
This webinar is for anyone responsible for the health and safety or wellbeing of staff and is looking to address mental health and wellbeing in the workplace
Language: English
Cost: No charge
For more information, please contact:
Yemisi Olutogun
Business Support
t: +44 (0)1276 697 715