Dealing with Food Fraud - Food Authentication Programs and Practical Examples of Total Solutions
ABOUT
Join us for this webinar, which elaborates on indicative authentication programs in various sectors, with practical examples and descriptive explanations of the planned framework. It is a follow-up to previous our 'Dealing with food fraud - Authentication solutions for brand protection amid changing consumer behavior'.
Starts
21 Apr 2020, 12:00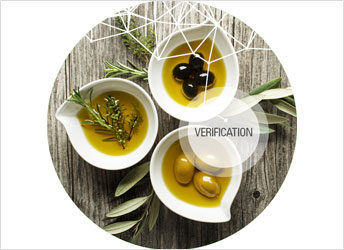 Objective
The objective of this webinar (45-minute presentation/45-minute Q&A) is to provide a deeper understanding of how authentication programs can be applied to different food industry models and sectors.
Based on the principles discussed in the previous webinar, the concept of total solution is explained and applied in cases from the retail, food manufacturing and distribution sectors. In this webinar, we will have a longer Q&A session in order to discuss more specific points from the audience.
Agenda
Terms and definitions recap
Food authentication program: components and concept of a total solution
Authentication programs in retail
Authentication programs in food manufacturing
Authentication programs in food distribution
Take-home messages
Q&A
Speaker
David Psomiadis: Head of Laboratory/Business Development Manager of Imprint Analytics, a partner laboratory of SGS
Background
Food fraud poses a significant threat to the food industry. Food fraud incidents have industry-wide impacts and change consumer behavior toward all brands. Verifying food authenticity is an opportunity to deter the consumer tendency to distrust food claims.
Authentication solutions must be dynamic and include food fraud intelligence and appropriate verification methods. Additionally, communicating authentication programs to the consumer serves as message carrier of brand integrity and protection. Food authentication programs differ in size, content, operational details and purpose.
Therefore, representative case studies can help understanding the details and the basic inputs needed to set up such a program. From designing the framework and setting the aims, to technical and analytical know-how, up to dissemination possibilities, all components compose a total authentication solution for each case.
Target Audience
This webinar is aimed at food manufacturers, retailers, processors and food/food ingredients suppliers. QA and Risk Managers, Marketing Managers, Integrity Managers, CSR Managers, CEOs, and Brand Protection Managers.
Language: English
Cost: No Charge
Can't Make a Live Session?
Register now and receive a complimentary recording after the live event.
For further information, please contact:
Jennifer Buckley
Global Marketing Manager
t: +1 973 461 1498