Managing Mental Health and Wellbeing in the Workplace
ABOUT
Join our webinar that explores the topic of mental wellbeing in the workplace, one of the biggest challenges in health and safety today.
Starts
07 Oct 2019, 08:00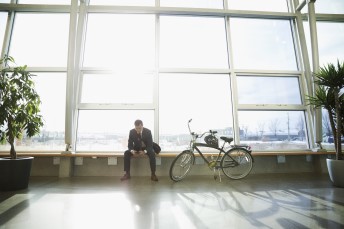 Poor mental health has a huge impact on individual employees as well as severe repercussions for employers in terms of staff turnover, decreased productivity and sickness absence. In this webinar we will discuss how with the same systematic and logical approach used to manage other safety risks' psychosocial risks can be successfully controlled regardless of business size, sector or type.
In this webinar session, the following topics will be discussed:
The relationship between pressure and performance
Why managing mental health matters
Common mental health conditions
Impact of mental health conditions on safety
Workplace and individual pressures
Addressing mental health in the workplace
Identifying psychosocial risk factors
Three possible levels of intervention
Best practice – an example of what other companies have done
Presenter
Sharon De Mascia – Director of Cognoscenti Business Psychologists Ltd
Sharon is a chartered occupational psychologist, registered with the Health and Care Professions Council. She is an expert in Wellbeing, Leadership, Change Management and Executive Coaching. She commenced her career with the NHS, working in the clinical field and has over 25 years' experience of delivering organizational initiatives across all sectors, e.g. Aviva, BBC, the Vita Group, NHS, Santander, Houses of Parliament etc. Sharon is a published author with a new book out later this year, entitled Making Wellbeing Work. She is a supervisor for the global MBA at Alliance Manchester Business School (AMBS) and an Executive Coach for the Alliance Manchester Business School/Manchester Metropolitan University Business School leadership programmes. Sharon teaches Leadership Psychology at the University of Reykjavik and is the co-convener of the British Psychological Society (BPS), 'Psychology of Health and Wellbeing at work' group.
Sharon has been asked to speak at a wide range of conferences including Health and Safety at Work, IOSH, CIPD Northern Area Partnership conference, Division of Occupational Psychology annual conference, and European Association of Work and Organizational Psychology. She is also a subject matter expert for IOSH on the subject of Psychosocial Risk factors.
Target Audience
This webinar is for health and safety managers and HR managers looking to address mental health and wellbeing in the workplace, promote new cultures and manage psychosocial elements contributing to sickness absence and posing safety risks.
Language: English
Cost: No charge
For more information, please contact:
Heather Furby
Business Support
t: +44 (0)1276 697715