RWM - The Recycling and Waste Management Exhibition 2019
ABOUT
SGS United Kingdom Ltd to discuss environmental management solutions at the Recycling and Waste Management (RWM) exhibition
Starts
11 Sep 2019, 08:00
Location
Birmingham, United Kingdom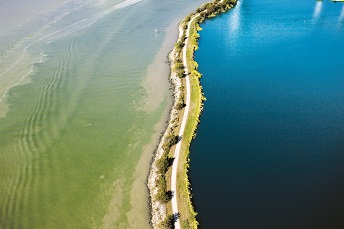 SGS experts will be available on stand R27 at the Recycling and Waste Management (RWM) exhibition to discuss ways of improving environmental performance and how your organization can meet environmental legislations and sustainability goals.
Year on year, the recycling and waste management industry is becoming more regulated meaning organizations are having to find ways to meet the new requirements. One of the key areas of focus is on environmental performance and sustainability.
Our experts will be on stand to share insights and offer advice on how to ensure compliance with relevant legislation, reduce environmental impact and improve reputation. We can help organizations in all vertical sectors benefit from more environmentally efficient, sustainable and high performing operations.
As well as demonstrating the ways we can assist with meeting the demands of regulations and standards, visiting stand R27 will also give you the opportunity to find out how our range of solutions can help your organization to achieve sustainability-based objectives.
We look forward to meeting you at the event. To arrange a meeting, please contact us on:
t: 01276 697 715
About RWM
RWM is the UK's largest trade show for recycling and waste management, providing the biggest platform for world changing innovations that are shaping the future of sustainability.
Since changing owners back at the start of 2018, RWM has grown to attract 12,000 professionals from across the recycling and waste industry and beyond to network and build beneficial relationships for the future. The visitors all share a vision of a cleaner and more resource efficient future, and RWM put these ideals in the spotlight.
Across the two days RWM boasts unrivalled seminar schedules delivering expert advice and guidance, live demos of the latest and greatest technology as well as hundreds of market leading companies coming equipped with their finest solution led products and services. RWM, in partnership with CIWM, is the only UK event of this scale for the recycling and waste industry and brings the industry together unlike any other event on the market.