ISO/IEC 17025 and Its Role in Food Safety and Quality
ABOUT
This Webinar presented by SGS explores the ISO/IEC 17025:2017 standard and its role in food safety and quality testing.
Starts
13 Aug 2019, 13:00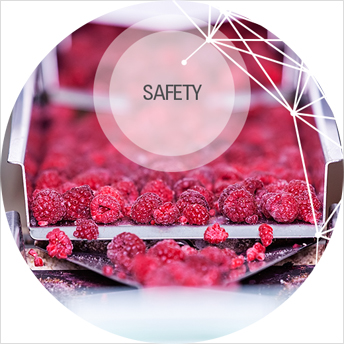 Objective
Various governing systems, including SQF, BRC, ISO, GFSI, require organizations to make sure testing critical to food safety and/or quality comply is carried out in a laboratory that meets ISO 17025 requirements. This webinar aims to engage those certified companies or companies looking to become certified to understand importance of ISO 17025 requirements as well as to provide guidance in selecting a contract testing laboratory that meets these requirements.
Agenda
Purpose of the standard
What value does it bring
Changes for the 2017 version
Scopes of accreditation
Conclusion
Q&A

Background
The ISO/IEC 17025 standard is an internationally recognized document with the purpose of providing a consistent set of requirements for laboratories and their activities. It provides a minimum level of activities that are expected of a testing laboratory. Over the last couple of decades, the standard has evolved to clarify or respond to needs of the regulatory and testing communities. The most recent update occurred in 2017 and accredited laboratories are required to be converted to the new standard by 2020.
Target Audience
The webinar is aimed at food manufacturers who are required to have testing conducted.
Cost: No Charge
Presenters
Brad Stawick - SGS Director of Food Microbiology and Quality for SGS North America
Brad has 25 years of experience in testing and quality experience. Prior to that he has worked for three other contract global and national laboratory providers where he served in senior management roles in operations and quality. He was also the owner of Stawick Laboratory Management, which was an independent consulting firm with a focus on the food testing industry and performing ISO assessments. He has a Master of Science in Food Science and a Bachelor of Science degree in Biology from the University of Illinois Urbana-Champaign. He is a Certified Food Scientist, a professional member of the Institute of Food Technologists (IFT), the International Association for Food Protection (IAFP), and a Fellow of AOAC International. He is Chair of the Technical Division on Laboratory Management (TDLM), a member of the Analytical Laboratory Accreditation Criteria Committee (ALACC). He also serves on the A2LA Accreditation and Criteria Councils, and is Chair of the Life Science Advisory Committee.
Warren Hojnacki - Regional Food Manager, SGS North America
Mr. Hojnacki Is the SGS Regional Manager and has over 23yrs experience in the certification and training industry. His focus is assisting food clients (e.g. producers, manufacturers, distributors, packagers, etc.) succeed through food safety certifications (e.g. GFSI-SQF/BRC/FSSC, HACCP-Feed, non-GMO, social compliance audits/SMETA, gluten-free, palm oil/RSPO, GMP+, FAMI-QS, Safe Feed/Safe Food, etc.), supplier auditing, testing, and training services. With his expertise, plus SGS' 140+yr history in the food safety business many resources exist. In addition to being a dedicated resource for clients on food industry information, he is the past chair (2x) of ASQ's Milwaukee Section and member of Chicago / Milwaukee IFT.
Jennifer Buckley
Global Food Marketing Manager
t: +1 973 461 1498