International Paris Air Show 2019
ABOUT
SGS will participate in the fifty-third International Paris Air Show at the Paris Le Bourget Exhibition Centre.
Starts
17 Jun 2019, 06:30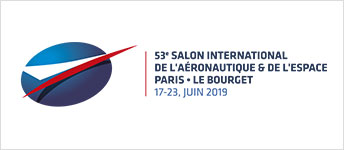 The exhibition, which brings together players in the global industry and showcases the latest technological innovations, will be dedicated to professionals from Monday, June 17 through Thursday, June 20 and will be open to the public for the rest of its duration.
SGS will be attending the event for the second time. We will be welcoming our guests to our 90 square meter chalet and private terrace, where they will have the pleasure of viewing the air show.
SGS Services for the Aerospace Industry
SGS provides a range of complementary services, covering the entire aeronautics value chain, from engineering to maintenance: non-destructive testing, measurement and calibration, maintenance, lubricant analysis and certification. We combine a global network with local expertise to meet your demands and needs.
About the International Paris Air Show >
For more information, please contact:
Dominique Berthou
t: +33 251 72 90 10