Contaminant Limits: Regulatory Process Improvements
ABOUT
This webinar, presented by the SGS Digicomply Team, focuses on international regulations affecting pesticide MRLs, veterinary drug MRLs and other types of contaminants.
Starts
12 Jun 2019, 13:00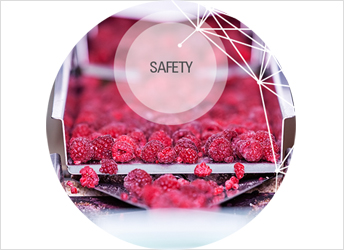 The objective of this webinar (30-minute presentation/15-minute Q&A) is to provide food and beverage producers, retailers, and commodity groups with ideas and insights for a more effective process for managing pesticide MRLs, veterinary drug MRLs and other contaminant limits.
The discussion will begin with a brief assessment of key countries' regulatory frameworks as well as the trends impacting these policies. From there, the focus will shift internally, towards how organizations can more quickly and easily enact processes that monitor upcoming changes, facilitate robust day-to-day operations, including testing, and then respond when issues arise.
Agenda
Overview of Key Countries' Regulatory Framework
Monitoring Trends, News and Proposed Changes
"What should I test for?" – Building a robust day-to-day plan
How to Respond when Issues Arise
Q&A
Background
Most of the presentation will be conducted using current and relevant examples within SGS Digicomply – an online regulatory platform. Digicomply's mission is to utilize technology to transform huge volumes of compliance information into user friendly, actionable knowledge to help business and industry worldwide make faster and more informed decisions."
Presenter
Tye Blazey – Business Development Manager, SGS Digicomply
Target audience
This webinar is aimed at regulatory professionals working in food and beverage companies, food ingredient manufacturers, food service, and commodity groups.
For further information, please contact:
Jennifer Buckley
Global Food Marketing Manager
t: +1 973 461 1498