Visit SGS at the National Construction Expo
ABOUT
SGS is exhibiting at the National Construction Expo in Milton Keynes on 1 May
Starts
01 May 2019, 07:00
Location
Milton Keynes, United Kingdom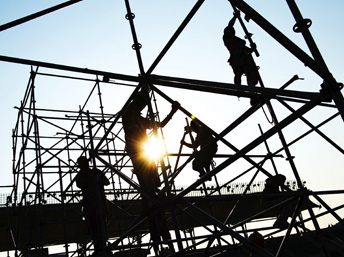 SGS United Kingdom Ltd will exhibit on stand C14 at the National Construction Expo. Come along and talk to the SGS team about how we can support you with certification to ISO 45001, the health and safety management standard.
Occupational health and safety is growing in importance. There are 374 million non-fatal work-related injuries and illnesses each year, and SGS can support you to reduce your organizational risk and promote occupational health and safety with ISO 45001 certification.
SGS offers competitive quotes for ISO 45001 certification so visit us on stand to discuss your needs in more detail.
We look forward to meeting you at the event. For more information or to arrange a meeting, please contact us on:

t: 01276 697 715
About the National Construction Expo
The purpose of the National Construction Expo is simple - bring together over 2000 construction stakeholders in order to stimulate debate, enrich knowledge and connect those involved in the finance, design, construction and management of UK buildings, infrastructure and industrial projects.
Join your industry peers for an engaging and thought-provoking event which will stimulate debate on how UK can rebuild its construction and property industry in a sustainable manner to meet the real needs of UK and create a stable long-term future of the industry and the country.