Authenticity Testing of Vanilla Flavors – Alignment Between Source Material, Claims and Regulation
ABOUT
Join us to explore the analytical verification of the source material for vanilla flavors in complex matrices.
Starts
28 May 2019, 12:00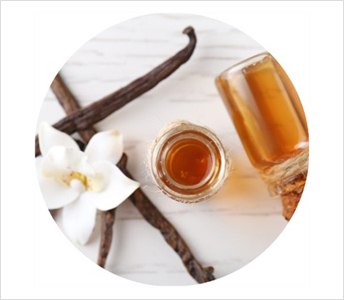 The objective of this webinar (45-minute presentation/15-minute Q&A) is to introduce the two-dimensional compound specific stable isotope analysis and how it can be used in identifying the authenticity of vanilla flavors.
The wide range of products' quality and price in the market renders vanilla one of the most adulterated flavors. Advanced analytical solutions are necessary to combat fraud in this sector.
Agenda
Brief overview of the vanilla market and authenticity issues
Introduction to stable isotope analysis
How the latest technology of compound specific isotope analysis can help tackle adulteration
Advantages of vanilla authenticity isotope testing and comparison with other techniques
Conclusion
Q&A
Background
Since food fraud has become a daily problem in the food industry, flavor authenticity has proved to be both a common but also difficult issue. The different national and international regulations about labeling add to the problem since natural flavors have a much higher value in the market versus artificial ones.
Vanilla is considered a high-risk product because of the multiple market impact factors such as natural disasters in the source regions, unstable production, wide variability of quality and value of vanilla flavorings etc. Multi-isotope fingerprinting provides solid solutions for the source material identification of vanilla and vanilla flavorings, in extracts as well as consumer products, identifying authentic vanilla, different natural vanillins and synthetic vanillin.
Target Audience
This webinar is aimed at manufacturers, processors, retailers, importers and suppliers of food and food ingredients.
Language: English
Cost: No charge
Presenter
Dr. David Psomiadis – Head of Laboratory/Business Development Manager Imprint Analytics
Can't make the live session? Register now and receive a complimentary recording after the live event.
For further information, please contact:
Jennifer Buckley
Global Food Marketing Manager
t: +1 973 461 1498