Visit SGS at the Sedex Conference 2019 from 26-27 March in London
ABOUT
SGS is exhibiting and sponsoring the Sedex conference 2019, the UK's largest responsible sourcing conference, which takes place from 26- 27 March in London.
Starts
26 Mar 2019, 08:00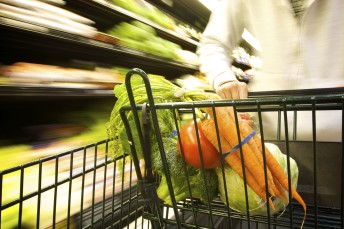 We're delighted to announce that we've teamed up with TransparencyOne to be the breakout session sponsor at Sedex 2019, the UK's largest responsible sourcing conference, which brings together over 700 business leaders, CEOs, practitioners and government representatives.
This year the conference will take place from 26-27 March at the Grand Connaught Rooms in London.
SGS has a long and distinguished involvement in sustainability auditing against the requirements of various codes and standards, and we've been supporting responsible business practices and performing social audits since 1996. Thanks to our worldwide network of over 650 auditors and our technical capability, adaptability, and flexibility we can also deliver a wide range of services including training and support services.
Further transparency on the supply chain can be provided through the Transparency-One solution that enables companies to discover, analyze and monitor all suppliers, components, and facilities in the entire supply chain.
We will have a number of our team members available at the Sedex Conference who will be able to answer any questions you may have about:
Applying or interpreting the SMETA Best Practice Guidance and Measurement Criteria
SMETA audits
Environmental audits
Risk assessing supply chains to prioritise due diligence
Understanding audit reports or looking at corrective actions
Training courses from the SGS Academy (including social systems auditor training)
If you would like to meet with one of our experts please contact:
Hazel Lucas
Certification and Business Enhancement
SMETA Scheme Manager, Responsible Business Services
t: +44 (0)7809 551 816
ABOUT THE SEDEX CONFERENCE
The Sedex Conference is the largest responsible sourcing conference in London. This event brings together over 700 CEOs, practitioners and government representatives from a range of business sectors all over the world.