Preparing for ISO 45001:2018 - What You Need to Know
ABOUT
Join our webinar to learn about ISO 45001:2018, the new Occupational Health and Safety Management Systems standard and the migration process.
Starts
31 Jan 2019, 14:00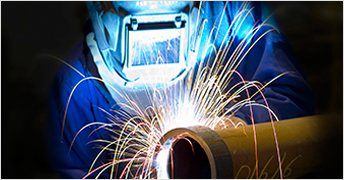 ISO 45001 is the world's first International Standard for Occupational Health and Safety (OH&S). It promotes a safe and healthy working environment by providing a framework that allows organizations to identify and reduce their OH&S risks, reduce the potential for workplace accidents and illnesses, and improve legislative compliance.
In this webinar session, the following topics will be discussed:
Overview of ISO 45001:2018
Key changes in ISO 45001:2018
ISO 45001 timeline
Migration to ISO 45001:2018
Benefits of migrating to ISO 45001:2018
OH&S case studies
Presenter
Helena Mansilla – Health and Safety Certification International Product Manager – is an agronomist with a Master's degree in Health and Safety, focusing on Hygiene, Security and Ergonomics. She started her career in the H&S sector as a consultant in 2001. Helena has been an experienced OHSAS 18001 auditor since 2002, performing more than 150 audits in different sectors, including construction, chemical, automotive, manufacturing and the service industries. In her current role at SGS, she is responsible for global H&S management systems certification. Previously, she was H&S Technical Project Manager for International Certification Projects and was appointed H&S Management Systems Certification Manager in Spain in 2004.
Target Audience
This webinar is for organizations that wish to migrate from OHSAS 18001, as well as those that wish to be certified to ISO 45001 for the first time.
Language:
English
Cost:
No charge
For more information, please contact:
Alexander Oxford
Client Relationship Executive
SGS
t: +44 (0)1276 697715