Implementing Effective Health and Safety Management Systems with ISO 45001:2018
ABOUT
Join our webinar to find out about the requirements of ISO 45001, the new occupational health and safety management systems standard.
Starts
12 Dec 2018, 08:00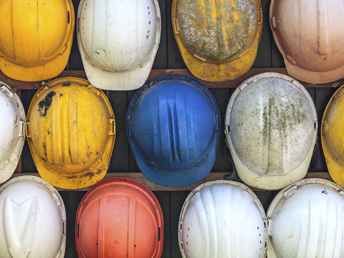 ISO 45001:2018 is a standard that many countries and organisations have chosen to implement in their commitment to establish a formal and recognised mechanism for managing occupational health and safety. ISO 45001 has been specifically designed to provide such a mechanism and was developed with the requirements of both ISO 9001 and ISO 14001 in mind, thereby allowing a ready integration of management systems and the efficiencies that this can bring, as well as implicitly recognising an organisation's own business needs. 
This webinar will set out to explore the requirements of ISO 45001, the process of certification to ISO 45001 and migration from OHSAS 18001, including the benefits of a UKAS accredited certification.
There are two sessions of this webinar: 9am and 3pm.
Click here to register for the webinar at 9am.
Click here to register for the webinar at 3pm.
The following topics will be discussed:
Overview of ISO 45001:2018
Key changes: OHSAS 18001 – ISO 45001
Review of key requirements of ISO 45001:2018
The certification process
The migration process
Key benefits
Training courses from the SGS Academy
PRESENTER
Kate Breslin – UK Product Manager (OH&SMS and NHSS)
Kate joined SGS in 2012 as a Lead IMS Auditor. Before joining SGS, Kate worked in the facilities management, civil engineering, transportation and construction industries, dealing with quality, environment, and health and safety management systems across these various industries. During this time, she carried out internal and supplier audits, designed, implemented and managed the procedures and processes, and carried out training, risk assessments, monitoring and measurement.
Since joining SGS Kate has worked as a Lead Auditor for OHSAS 18001, ISO 9001, ISO 14001, CPR, NHSS and moved to the Technical team as Product Manager for NHSS in 2014, before later that year moving to the role of UK Product Manager for OHSMS.
TARGET AUDIENCE
ISO 45001 is designed to be implemented by any organisation, public or private, regardless of activity, size or geographical location. This webinar will be of interest to health and safety managers and all others who are involved directly or indirectly with health and safety management within an organisation.
Language: English
Cost: No charge
For more information, please contact:
Heather Furby
Client Relationship Executive
SGS
t: +44 (0)1276 697634