Ballast Water Treatment Systems Affecting the Coatings within Ballast Tanks
ABOUT
Join our webinar to find out about ballast water treatment systems that affect the coatings within ballast tanks.
Starts
04 Dec 2018, 09:00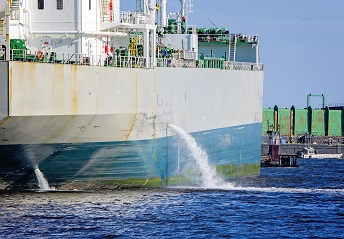 This webinar aims to highlight the new test method, developed by NACE, used in the accreditation procedure of ballast water treatments systems, in order to determine any detrimental effects they may have on ballast tank coatings.
There are two sessions of this webinar: 10am and 3pm. 
Click here to register for the webinar at 10am.
Click here to register for the webinar at 3pm.
The following topics will be discussed:
Legislative background and role of IMO
Who is NACE?
Invasive species, what effect they have and why it matters
Ballast tank coatings – PSPC
Development of test method
Approaches used
The next stage
PRESENTER
John Carter – Global Business Development Manager
John is the Global Business Development Manager – Coatings and Polymers for SGS and has nearly forty years' experience within the coating and chemical related industry.  John is proficient in all areas relating to coatings and coating application and therefore offers a practicable approach to problem solving.
His role is responsible for the development of the SGS coating testing sector, both within Europe and globally, alongside an active role in the worldwide development of coating testing techniques.
John is currently Chairman of the NACE working committee to develop a test procedure for testing the effects of ballast water treatment systems on ballast tanks coatings.
Prior to joining SGS, John spent fourteen years in the independent testing environment.
TARGET AUDIENCE
This webinar will be of most interest to those working within the coatings manufacturing (marine) industry.  This includes ballast treatment equipment manufacturers, ship owners, ship builders and class societies.
Language: English
Cost: No charge
For more information, please contact:
John Carter
Business Development Manager – Coatings and Polymers
SGS
t: +44 (0)7500 982550