FSMA: Process Method Validation and Environmental Monitoring Requirements
ABOUT
Join this webinar, presented by SGS, to explore FSMA requirements for environmental monitoring and process method validations, address solutions and best practices to ensure compliance to FSMA.
Starts
12 Nov 2018, 15:00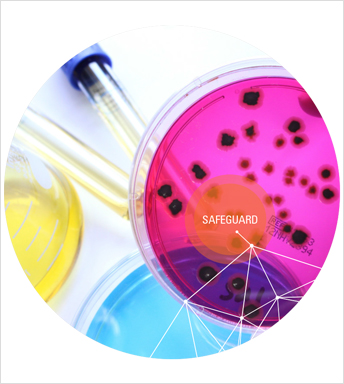 OBJECTIVE
The objective of this webinar (45-minute presentation/15-minute Q&A) is to explore the requirements of FSMA environmental and sanitation preventive controls with a key focus on the FSMA Listeria monocytogenes environmental requirements for all ready-to-eat products and how to comply with the US FDA guidance for this requirement utilising best practices and standard solutions. In addition, the Preventive Controls for Human Food Rule requires scientific validation of preventive controls to ensure the measure is adequate. We will explore this requirement and provide practical solutions.
AGENDA
Introduction of speakers
FSMA requirements overview – Hank Karayan
Environmental monitoring – James Cook
Process method validation requirements – Brad Stawick
Conclusion
Q&A
BACKGROUND
Since microbiological contamination is the number two cause of recalls and the number one cause of foodborne outbreaks per the USDC 2009-2015 outbreak data, when the preventive control rules were finalised sanitation controls became a required preventive control. Additionally, the US FDA established that all ready-to-eat products are required to implement a Listeria monocytogenes environmental testing program as part of their FSMA programs as Listeria monocytogenes is the leading cause of death (per the US CDC outbreak data 2009-2015) so the prevention of this bacteria in products that don't have a kill step becomes a necessary function in food safety. FSMA also requires control measures be validated showing they are effective at controlling an identified hazard. This is done by way of a scientifically valid study showing how effective the measure deals with a hazard.
TARGET AUDIENCE
The webinar is aimed at all food quality and regulatory compliance professionals.
Language: English
Cost: No charge
PRESENTERS
Hank Karayan – SGS Global FSMA Program Director
James Cook – SGS Global Food Inspection Technical Manager
Brad Stawick – SGS Director of Food Microbiology and Quality for SGS North America
SCHEDULE
Monday, 12 November 2018
4:00 pm GMT (London)
Can't make a live session? Register now and receive a complimentary recording after the live event.
For further information, please contact:
Jennifer Buckley
Global Food Marketing Manager
t: +1 973 461 1498