IOSH Food and Drink Manufacturing Health and Safety Conference
ABOUT
SGS United Kingdom Ltd is attending the IOSH Food and Drink Manufacturing Health and Safety Conference
Starts
02 Oct 2018, 07:30
Location
Nottingham, United Kingdom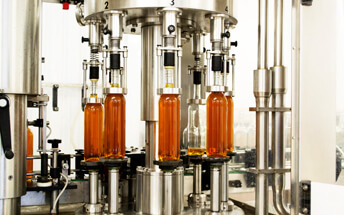 Visit SGS experts on stand 13 at the IOSH Food and Drink Manufacturing Health and Safety Conference at The Nottingham Belfry to discuss your organisation's health and safety requirements. We offer a range of services from occupational hygiene monitoring and asbestos consultancy to air quality assessments.
With constant pressures on organisations to protect their employees and safeguard their business, there has never been a better time to implement and improve the occupational and industrial hygiene services within your business.
Your workplace could be exposed to gases and radiation, as well as issues of temperature control, noise and micropollutants. Our environmental services team can provide you with a complete overview of the areas of occupational health and safety you should be examining.
Speak to the team over the course of the two-day event to find out more.
About IOSH Food and Drink Manufacturing Health and Safety Conference
Now in its eighth consecutive year, the food and drink manufacturing health and safety conference continues to maintain its reputation as the foremost health and safety conference in the food and drink manufacturing calendar, exploring fresh ways to address the most pressing health and safety issues affecting the industry, providing sector and legal updates whilst offering practical implementation sessions and tips to take away.
With this year's conference theme focusing on 'A positive place for Safety and Health in a changing world', the programme has been developed in conjunction with the Food and Drink Manufacture Health and Safety Forum, together with support from industry leading professionals, giving attendees an insight into current issues developing from the industry.
Follow the link for further information and to
book your place
at the conference.