Implementing Effective Energy Management Systems with ISO 50001:2018
ABOUT
Join our webinar to find out about the requirements of the newly published ISO 50001:2018 and the key changes to the ISO 50001 standard for energy management systems.
Starts
11 Oct 2018, 13:00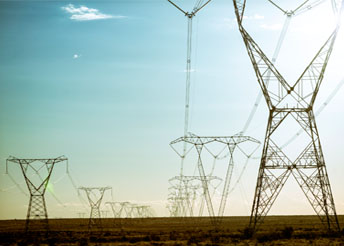 Released in 2011, the ISO 50001 standard establishes an international framework for the continual improvement of energy performance in industrial, commercial and institutional organisations through the implementation of energy management systems (EnMS). An effective ENmS helps organisations to establish processes to improve energy performance, including energy efficiency, energy use and energy consumption. Implementation of an EnMS should reduce costs, decrease greenhouse gas (GHG) emissions and minimise other forms of environmental impact.
Like all international standards, ISO 50001 is periodically reviewed to ensure that it continues to meet rapidly changing needs. This webinar provides an overview of ISO 50001:2018, the latest version of ISO 50001, including the key changes that have been made to the standard and the steps required to prepare for the transition to the new version.
The following topics will be discussed:
Implementation of energy management systems
Overview of ISO 50001:2018 and key changes to ISO 50001
ISO 50001 timeline
Transition to ISO 50001:2018
Case studies
How SGS can support you
PRESENTER
Terry Coyle, Product Manager
Terry came to SGS with four years' experience managing the EnMS of an energy intensive industrial manufacturing organisation. Terry has over 10 years' experience of EnMS auditing for SGS and has been an ISO 50001 Lead Auditor since 2012, working with many leading organisations while gaining significant knowledge of and experience in energy management across a variety of industry sectors. Terry has been responsible for achieving, maintaining and developing United Kingdom Accreditation Service (UKAS) accreditation on behalf of SGS since 2014.
TARGET AUDIENCE
ISO 50001 is designed to be implemented by any organisation, public or private, regardless of activity, size or geographical location. This webinar will be of interest to quality managers, environmental managers, facilities managers, corporate social responsibility managers and all others who are involved directly or indirectly with energy management within an organisation.
Language: English
Cost: No charge
For more information, please contact:
Emma Rogers
Business Support
SGS
t: +44 (0)1276 697715