BRC Standard for Food Safety – Key Changes and Pitfalls to Avoid for Issue 8
ABOUT
This webinar, presented by SGS, explores the key changes introduced to Issue 8 of the BRC Global Standard for Food Safety and the subtle changes which may have been overlooked.
Starts
23 Oct 2018, 07:00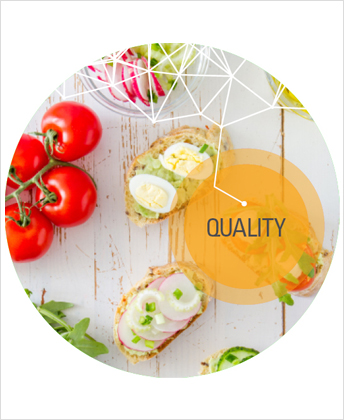 OBJECTIVE
The objective of this webinar (45-minute presentation / 15-minute Q&A) is for attendees to understand and learn how to implement the key changes to the standard.
AGENDA
Introduction
Key changes to the Standard
Subtle changes and pitfalls to avoid
Conclusion
Q&A
BACKGROUND
The BRC Global Standard for Food Safety has been updated to Issue 8 which will be live for certification from 1 February 2019. The focus of attention for this new Issue has been on the development of product safety culture, expanding the requirements for environmental monitoring, encouraging sites to further develop systems for security and defence, adding clarity to high risk, high care and ambient high care production risk zones and additional guidance on pet foods.
PRESENTERS
Emma Hosking – SGS Global BRC Product Manager
Jeremy Chamberlain – SGS Global Food Certification Director
TARGET AUDIENCE
The webinar is aimed at all food quality and regulatory compliance professionals.
Language: English
Cost: No Charge
Schedule: Tuesday, 18 September 2018
9:00 GMT Summer Time (London)
15:00 GMT Summer Time (London)
Can't make a live session? Register now and receive a complimentary recording after the live event.
For further information, please contact:
Jennifer Buckley
Global Marketing Manager
t: +1 973 461 1498