ISO 22000:2018 – A Brief Overview
ABOUT
Join our live webinar to learn about the scope of the ISO 22000 scheme and recent updates made to the standard.
Starts
18 Sep 2018, 07:00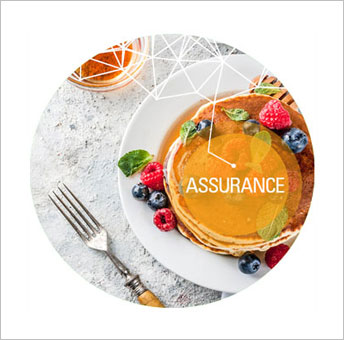 AGENDA
SGS at a glance
ISO 22000 scheme components
Scope of the scheme
Requirements - overview
Conclusion
Q&A
BACKGROUND
The ISO 22000 Food Safety Management Systems Standard was published in June 2018. This standard features many changes and updates, not least to align with other management system standards. This alignment helps to make integration of the standard with other existing management systems more straightforward, as numerous concepts are the same.
The standard has also been updated to ensure it better serves the food supply chain. It now references the ISO/TS22002 suite or pre-requisite programs, as well as including a greater alignment with Codex HACCP.
PRESENTER
Neil Milvain - SGS Global Product Manager FSSC/ISO 22000
TARGET AUDIENCE
This webinar is aimed at anyone in the food supply chain who is interested in ISO 22000 certification and clients currently certified against ISO 22000.
Language: English
Cost: No charge
Schedule: Tuesday, 18 September, 2018
Please select the session which best suits your time zone and schedule:
9:00 GMT Summer Time (London)
15:00 GMT Summer Time (London)
Can't make a live session? Register now and receive a complimentary recording after the live event.
For further information, please contact:
Jennifer Buckley
Global Marketing Manager
t: +1 973 461 1498