FSMA Requirements for Animal Feed and Pet Food Companies – Implementation Tool Kit
ABOUT
This webinar presented by SGS explains the requirements for Animal Feed/Pet Food companies with the advent of the US Food Safety Modernisation Act (FSMA).
Starts
14 Aug 2018, 13:00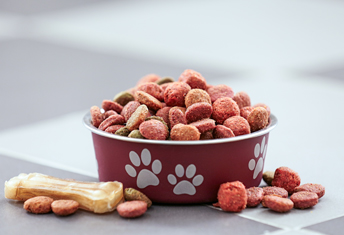 OBJECTIVE
The objective of this webinar (45-minute presentation/15-minute Q&A) is to provide information about the key FSMA requirements, how they are applicable to the feed industry, how to address them and become compliant, and what industry support and solutions are available to help companies comply with the regulation.
AGENDA
The webinar will cover:
FSMA requirements applicable to animal feed/pet food companies
FSMA compliance, industry standards and certification schemes
Challenges and best practices
Tools and resources to help meet FSMA requirements
BACKGROUND
The US FDA Food Safety Modernisation Act shifts the focus from a reactive approach to a preventative approach to foodborne illness outbreaks, and is based on seven foundational rules for compliance. One of these rules is specific to animal food safety, and is called Preventive Controls for Animal Food (PCAF). The rule applies to US and foreign entities supplying animal food to the US market. As such, animal food facilities covered by the rule are required to ensure compliance by specific deadlines. FSMA compliance is required of all entities, including those holding other certifications. One of the main steps in planning compliance to FSMA is to understand the gaps and address them effectively. In order to facilitate the process on entities with current certification, it is therefore important that those facilities develop the most feasible compliance strategies, using their current system as a starting point.
PRESENTER
Steve Guidry - SGS Technical Projects Manager
Steve Guidry, SGS Technical Project Manager, has over 40 years' experience in the agricultural industry and Feed industry. His career began in the SGS New Orleans office which includes the largest agricultural export port in the USA, the Port of New Orleans. As Area Manager and Laboratory Supervisor he was responsible for supervision of loading, sampling, testing, and documentation of agricultural shipments moving through an eight-state region. Primary products included grains, grain by-products, vegetable oils, tallows, mixed feeds and foods. For the past 15 years his focus has been concentrated on auditing of feed safety/quality systems for both domestic and internationally based certification schemes. He has extensive experience in auditing the feed ingredient, premix, additive, and complete feed industries. He is currently an approved auditor for FSMA Feed audit, FamiQS, GMP+ International, ISCC, Juice Products Association, and SGS Non-GE certification schemes.
TARGET AUDIENCE
The webinar is aimed at animal feed and pet food manufacturers covered by the US FSMA Animal Food rule and looking to get a good understanding or an update on the rule; as well as feed/pet food professionals and others who wish to be educated on the topic.
Language: English
Cost: No charge
You will receive logistics after approval of registration. We hope to see you there.
SCHEDULE
Tuesday, 14 August 2018
15:00 GMT Summer Time (London)
For further information, please contact:
Jennifer Buckley
SGS Global Marketing Manager
t: +1 973 461 149