Safety & Health Expo 2018
ABOUT
SGS United Kingdom Ltd is attending the Safety & Health Expo 2018.
Starts
19 Jun 2018, 08:00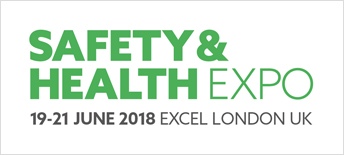 Visit SGS experts on stand S350 at the Safety & Health Expo at the ExCeL, London to discuss your organisation's health and safety requirements and risk management. We offer a range of services from certification and training to our bespoke services tailored to suit your organisation's specific needs.
With constant pressures on organisations to reduce their workplace liability, there has never been a better time to implement and improve health and safety practices within your business. SGS can offer certification to ISO 45001 – occupational health and safety, or provide bespoke solutions to suit individual requirements.
Speak to us at the Safety & Health Expo about how our services can help to ensure your organisation's compliance with health and safety regulations around the world.
If you want to find out more about the new ISO 45001 standard and the migration process from OHSAS 18001, then make sure you visit the Operational Excellence Theatre on Wednesday 20 June at 2:45pm to see Kate Breslin, UK Product Manager (OH&SMS) for SGS. Kate will be discussing the migration process from OHSAS 18001 to ISO 45001 standard and will delve into the potential pitfall areas for organisations during the migration process.
ABOUT SAFETY & HEALTH EXPO
Safety & Health Expo 2018 is the UK's leading event for health and safety, where all key associations, manufacturers, distributors and industry leaders come together to discuss how the perception of health and safety can be changed and continually keep workers and environments safe.