Understanding the Aquaculture Stewardship Council Program
ABOUT
Join our live webinar to learn about the Aquaculture Stewardship Council Program and the certification process.
Starts
20 Mar 2018, 07:00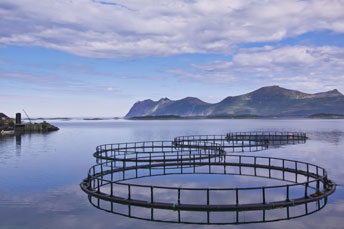 This Webinar presented by SGS provides an overview of the Aquaculture Stewardship Council Farm Certification Program. The webinar will cover all the major standards and will be co-presented by ASC Commercial Director, Esther Luiten and SGS Global Seafood Certification Manager, Cormac O'Sullivan.
Objective
The objective of this webinar (45-minute presentation / 15-minute Q&A) is to give members of the Aquaculture industry who are interested in ASC Certification an opportunity to learn about the ASC Program and also the ASC Certification Process.
Agenda
Introduction to the ASC Program and SGS
Overview of the ASC Program
The ASC Certification Process
Summary
Q&A
Background
The Aquaculture Stewardship Council (ASC), with its partners runs a program to transform the world's seafood markets and promote the best environmental and social aquaculture performance. ASC works with scientists, conservation groups, NGOs, aquaculture producers, seafood processors, retail and foodservice companies and consumers to recognize and reward responsible aquaculture.
Presenters
Cormac O'Sullivan - SGS Manager for Aquaculture and Seafood Certification at SGS
Dr. Esther Luiten - Commercial Director at the Aquaculture Stewardship Council
Target Audience
This webinar is aimed at all producers of farmed seafood that are interested in the ASC certification program. It is also of interest to producers who are already certified to the ASC standard with an opportunity to engage with SGS and ASC on the ASC certification program.
Language: English
Cost: No Charge
Please select the session which best suits your time zone and schedule:
Tuesday, March 20, 2018
9:00 am Europe Time (Paris, GMT+01:00)
8:00 am GMT Time (London, GMT)
3:00 pm Bangkok Time (Bangkok, GMT+07:00)
4:00 pm China Time (Beijing, GMT+08:00)
Tuesday, March 20, 2018
4:00 pm Europe Time (Paris, GMT+01:00)
10:00 am Eastern Standard Time (New York, GMT-05:00)
7:00 am Pacific Standard Time (San Francisco, GMT-08:00)
6:00 am Alaska Standard Time (Anchorage, GMT-09:00)
Can't make a live session? Register now and receive a complimentary recording after the live event.
For further information, please contact:
Jennifer Buckley
Global Marketing Manager
t: +1 973 461 1498