Exploring Blockchain Benefits with Transparency-One Webinar
ABOUT
Join our webinar, presented by Transparency-One to discover the latest developments in the platform to help you to achieve supply chain transparency with blockchain technology.
Starts
16 Jan 2018, 09:00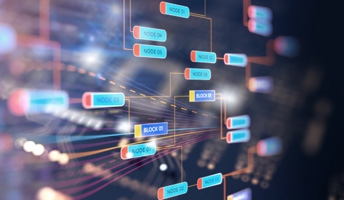 All industries are impacted by the need for greater transparency. The retail and consumer goods industry is at the forefront.
Consumers are asking for more information about the products they buy
Regulations are requiring more disclosure about the supply chain
Brands are investing millions in sustainable supply chains
This combination of factors has created a "perfect storm," resulting in the urgent need for a transformative approach to managing supply chain transparency. Transparency-One enables companies to discover, analyse and monitor all suppliers, components and facilities from source to store.
Transparency-One is a cloud-based solution enabling companies to discover, analyse and monitor all suppliers, components and facilities, to earn consumer trust. This 45-minute webinar will provide an overview of the latest features available in the Transparency-One platform, including blockchain technology.
Agenda
During the webinar we will explore topics including:
Data collection
Custom surveys
Supplier requirements
Multi-lingual platform
Verification
Blockchain technology
Improvement
Reporting/business intelligence
Case study
Q&A
Presenters
Chris Morrison – Chief Executive of Transparency-One
Chris Morrison is the Chief Executive Offer of Transparency-One. Transparency-One's mission is to partner with the network of companies supporting the world's consumer product supply chain to create a healthier, safer, and more sustainable world for consumers. Chris has an extensive background in transformative technologies for the retail and consumer products industry across the areas of big data analytics, supply chain management, and product lifecycle management. He has held executive roles at Oracle, Trace One, and Bamboo Rose. He holds an MBA and Masters of Engineering from the Massachusetts Institute of Technology and a Bachelors of Engineering from the University of Pennsylvania.
Julien Durand – Product Manager of Transparency-One
Julien Durand is Product Manager at Transparency-One. He previously served as Product Manager at Trace One, a PLM software company focus on retail private brands, from March 2013 until March 2016. Prior to Trace One, Durand served as Professional Services Consultant at blueKiwi Software, an Enterprise Collaboration startup that built a cloud-based private social network software, from January 2011 to March 2013. He also worked as a Software Business Analyst at railway company SNCF and retailer Carrefour. Julien Durand holds a Masters of Software Engineering and has more than 10 years of experience.
Language: English
Cost: No Charge
Session Schedule
5:30 am Eastern Daylight Time (New York)
11:30 am Central European Time (Paris)
3:00 pm India Standard Time (Mumbai)
5:30 pm China Standard Time (Beijing)
2:00 pm S. America Eastern Time (Buenos Aires)
1:00 pm Eastern Daylight Time (New York)
12:00 pm Central Daylight Time (Chicago)
10:00 am Pacific Daylight Time (San Francisco)
For further information, please contact:
Natasha Marcom
SGS Transparency-One
Global Marketing Manager
m: +33 6 63 71 71 94