Understanding, Monitoring and Meeting Differing Pesticide MRLs in Food and Animal Feed
ABOUT
Join this live webinar to explore the regulatory framework for pesticide residues in food and animal feed. It outlines the solutions to effectively monitor and meet the different legal requirements on a global basis.
Starts
08 Nov 2017, 14:00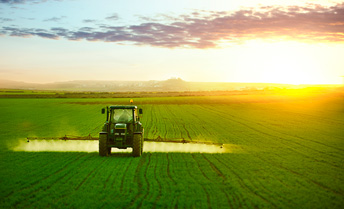 The objective of this webinar (45-minute presentation/15-minute Q&A) is to provide a comprehensive overview of pesticide MRL regulations around the world and showcase the solutions that SGS can offer in this field.
Agenda
Introduction – a brief history of pesticide MRLs
The overall regulatory framework
MRL comparison and monitoring
Verification of compliance
Conclusion
Q&A
Background
The need to protect crops from pests and damage dates back millennia. In recent decades, pesticides have emerged as the most effective method of control. With pesticide use comes a need to manage their wider effects. One key area of importance is ensuring that safe maximum residue levels (MRLs) are agreed on and monitored globally for food and feed products. Governments setting MRLs have someway to go before any harmonised approach is implemented worldwide. Therefore, it is imperative companies involved in food and feed goods are proactive and vigilant in understanding and meeting MRLs requirements in their chosen markets.
Presenters
James Cook - SGS Global Food Inspection Technical Manager
Nicola Colombo - SGS Head of DigiComply
Charon Willis - SGS Global Food Testing Manager
Target Audience
This webinar is aimed equally at those organisations with established pesticide residues risk control and management plans as well as those considering development and implementation of risk protocols.
Language: English
Cost: No Charge
Schedule
Wednesday, 8 November, 2017
4:00 pm Europe Time (Paris, GMT+01:00)
3:00 pm GMT Time (London, GMT)
10:00 am Eastern Standard Time (New York, GMT-05:00)
9:00 am Central Standard Time (Chicago, GMT-06:00)
For more information please contact:
Jennifer Buckley
Global Marketing Manager
t: +1 973 461 1498