GFSI Food Defense & Intentional Adulteration in FSMA
ABOUT
SGS will host a live webinar to explore GFSI food defence requirements, along with a comprehensive overview of the FSMA intentional adulteration rule and vulnerability assessments.
Starts
17 Oct 2017, 10:00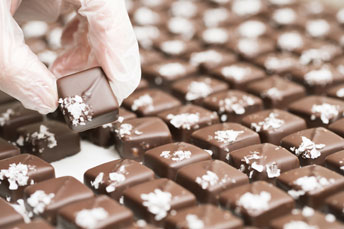 This Webinar presented by SGS explores GFSI food defence requirements and the FSMA Intentional adulteration rule.
Objective
The objective of this webinar (60-minute presentation/15-minute Q&A) is to explain the food defence requirements in GFSI and FSMA. The webinar covers GFSI food defence requirements through examples from FSSC 22000, BRC Food Standard and SQF. Also, FSMA Intentional adulteration and vulnerability assessments will be explained to provide a comprehensive overview to attendees.
Agenda
GFSI Food Defence requirements
Food defence in FSSC 22000, BRC Food Standard, SQF
FSMA Intentional Adulteration rule
Conducting vulnerability assessments
Conclusions
Q&A
Background
GFSI version 7.1 has specific requirements related to food defence. GFSI schemes have adopted these requirements and implemented them, with specific scheme elements attached to them. On the other hand, FSMA Intentional Adulteration (IA) rule which is one of the foundational rules of FSMA, has requirements relative to vulnerability assessments and food defence that covered facilities must comply with within specified timelines.
Presenters
Jennifer Lott - SGS Food Safety & Auditing Technical Manager
Rod Wheeler - CEO Global Food Defence Institute
Target Audience
The webinar is aimed at manufacturers/processors, importers and suppliers of food and dietary supplements.
Language: English
Cost: No Charge
Please select the session which best suits your time zone and schedule:
Session 1:
Tuesday, 17. October 2017
5:00 am Eastern Daylight Time (New York, GMT-04:00)
11:00 am European Summer Time (Paris, GMT+02:00)
2:30 pm India Standard Time (Mumbai, GMT+05:30)
5:00 pm China Standard Time (Beijing, GMT+08:00)
Session 2:
Tuesday, 17. October 2017
2:00 pm S. America Eastern Time (Buenos Aires, GMT-03:00)
1:00 pm Eastern Daylight Time (New York, GMT-04:00)
12:00 pm Central Daylight Time (Chicago, GMT-05:00)
10:00 am Pacific Daylight Time (San Francisco, GMT-07:00)
For more information please contact:
Jennifer Buckley
Global Marketing Manager
t: +1 973 461 1498