A+A 2017
ABOUT
Are you ready for the EU's new PPE Regulation? Join our experts to learn how SGS can verify compliance and certify your products.
Starts
17 Oct 2017, 09:00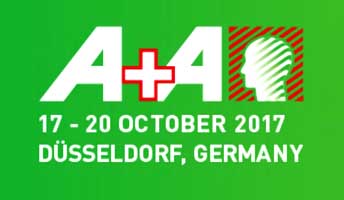 Join experts from SGS at A+A 2017 to find out how your products can be ready for the forthcoming changes to personal protective equipment (PPE) regulations. We'll be at Booth C15, Hall 11. 
Regulation (EU) 2016/425 comes into force in April 2018, and all new products must be certified against this Regulation from April 2018. Existing products already certified under the current Directive have until April 2019 to make the transition to the Regulation.
If you want to be ready for the first day, SGS United Kingdom Ltd. has been appointed as a Notified Body and achieved UKAS Accreditation to ISO 17065 for PPE Regulation(EU) 2016/425 Personal Protective Equipment.
Our experts will be on hand from October 17-20 to discuss your challenges, and opportunities, as well as the impact of the additional requirements of Regulation (EU) 2016/425 and how you can prepare. These changes include:
New responsibilities for importers and distributors
Gloves that protect from heat for private use (oven gloves) are now PPE
Hearing protection and protection from drowning now category III
An assessment of the risks against which the PPE is intended to protect
Changes in requirements for product marking, including manufacturer name, registered trade name or registered trade mark, and postal address
Changes in requirements for instructions for use to include the internet address where the EU Declaration of Conformity can be accessed
 About A+A
At A+A 2017, international specialist retailers for personal protective equipment will find a complete overview of innovations. In Düsseldorf, from October 17-20, everything will revolve around Safety, Security and Health at Work, when trade visitors from all over the world meet for the A+A International Trade Fair.
Regulation (EU) 2016/425 Personal Protective Equipment

We look forward to meeting you at Booth C15, Hall 11.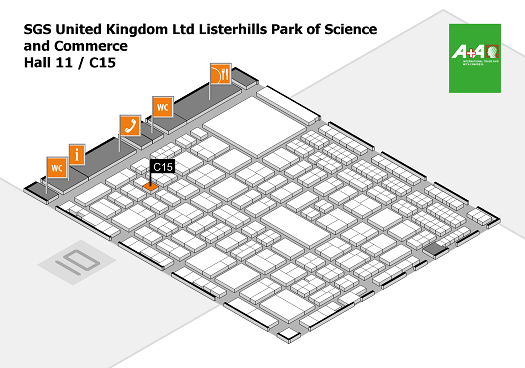 For further information, please contact:
Kelvin Shepherd
PPE Technical Co-ordinator
SGS United Kingdom Ltd
t: +44 (0) 1934 522917