Live Webinar: Are You Up-to-date with EU Toy Safety Directive Chemical Requirements?
ABOUT
Improve the sourcing and development of toys products. Join our live webinar to learn about the EU's chemical requirements for toys.
Starts
28 Sep 2017, 09:00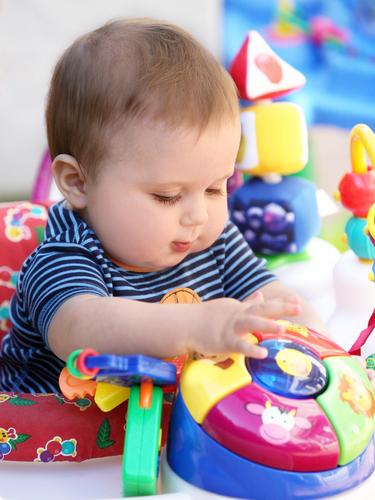 The objective of this webinar (45-minute presentation/15-minute Q&A) is to facilitate the compliance journey for chemical safety in toys for the EU market.
The webinar addresses the following main topics:
Chemical safety in the Toy Safety Directive, including latest developments
Other applicable pieces of legislation relating to chemical safety in toys
Agenda
Importance of chemical safety and developments in the European Toy Safety Directive
Harmonized standards for presumption of conformity
Chemical developments in other legislation applicable toy safety, such as REACH, CLP, food contact, POPs etc. and their impact on toys
Q&A
Background
Chemical safety is of paramount importance in modern-day toy safety for every child and parent. Since the publication of the Toy Safety Directive (TSD) in 2011, the evolution of scientific data, regulatory and standard requirements, consumer expectations and technological advancements has had an effect on toy manufacturers. These developments cause toy producers to look into new dimensions and horizons by exploring new means of compliance, brand protection and sustainability.
Presenter
Hing Wo Tsang - Global Information and Innovation Manager, Hardlines
Hing Wo joined SGS in 2003 as a Senior Laboratory Executive. Since joining the global platform in 2013, Hing Wo has been supporting a range of initiatives, from product compliance to regional projects. He is a member of SGS's food contact committee and the chemical sub-group for toy safety. Prior to joining SGS, Hing Wo graduated with a PhD in Medicinal Chemistry and worked on anti-HIV and anti-infective agents.
Target Audience
This webinar is aimed at:
Technologists and compliance personnel for chemical safety in toys for the EU market
Importers, retailers and other economic operators that need to comply with the TSD
Suppliers, professionals and others who wish to be educated on the topic
Language: English
Cost: No Charge
For more information, please contact:
Stephanie Pionchon
Global Marketing Manager
t: +33 4 42 61 64 46