Medical Device Single Audit Program Webinar
ABOUT
Join this webinar to learn more about the latest developments in the Medical Device Single Audit Program (MDSAP) and its benefits for industry.
Starts
20 Jun 2017, 09:00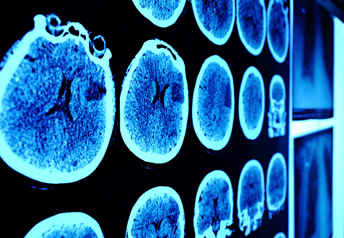 The objective of this webinar is to provide an overview of the Medical Device Single Audit Program (MDSAP), its objectives, and benefits, as well as a summary of the major changes to be considered by an audited organization while planning to implement MDSAP.
This session will explain the major changes and challenges that medical device manufacturers will encounter.
Background
On December 4, 2015, Health Canada announced that it intended to implement MDSAP as the sole mechanism for manufacturers to demonstrate compliance with the quality management system requirements of Medical Devices Regulations.
MDSAP will replace the current Canadian Medical Devices Conformity Assessment System (CMDCAS) program, even when a manufacturer intends to sell only in Canada. A transition period began on January 1, 2017, on completion of the MDSAP pilot, and will last for two years. During this period, Health Canada will accept certificates issued under both CMDCAS and MDSAP. As of January 1, 2019, CMDCAS certificates will be invalid, and only MDSAP certificates will be accepted.
In this context, manufacturers already marketing medical devices in Canada, and/or in one of the other MDSAP jurisdictions (Japan, Brazil, USA and Australia), must assess their readiness for the transition to MDSAP.
Agenda
What is MDSAP? Objectives and benefits
MDSAP Audit Model
MDSAP Audit Time Calculation
MDSAP Audit Report and its use by the Regulators participating in the program
MDSAP Non-Conformities Grading
Post audit timelines
Future development
This webinar will be presented by Mirela Boureanu, SGS Global Product Manager, MDSAP.
Target Audience
This webinar is aimed at:
Medical device manufacturers and organisations that are currently certified to ISO 13485 under CMDCAS and plan to transfer to MDSAP
Medical device manufacturers and organisations that sell or plan to sell in at least one of the five participating MDSAP jurisdictions and aim to obtain MDSAP certification
The webinar will also be relevant to medical device regulatory professionals who are involved with, or who have responsibility for, quality systems, regulatory affairs, product design or manufacturing activities. It will be conducted in English.
09:00 am - London (GMT)
10:00 am - Paris, Berlin, Madrid, Amsterdam (CET)
04:00 pm - Singapore, Kuala Lumpur (Singapore Time)
05:30 pm - Darwin (Australia Central Time)
04:00 pm - London (GMT)
05:00 pm - Paris, Berlin, Madrid, Amsterdam (CET)
08:00 am - San Francisco (Pacific Daylight Time)
12:00 pm - Brazil (S. America Eastern Standard Time)
*The webinar session will be recorded and shared with you 48-72 hours after the live event.
For more information, please contact:
Joanna Marie Caumeran
Global Marketing Services Coordinator
t: +63 (2) 848 0777