Webinar: Turning Supply Chain Transparency into Shopper Insights
ABOUT
Participate in our joint webinar with Transparency-One and Blippar to learn how Transparency-One can help organisations to identify and understand their supply chains and connect with consumers.
Starts
16 Mar 2017, 09:00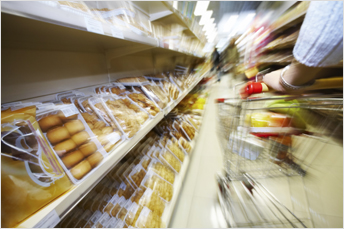 Transparency-One enables companies to discover, analyze, and monitor all suppliers, components, and facilities in their supply chains. It combines cutting-edge graph database technology, supply chain expertise, and global supplier onboarding services to help all supply chain stakeholders reduce business risk. Discover how Transparency-Once uses technology and expertise to transform supply chain information into marketing insights by participating in our joint webinar with Transparency-One and Blippar.
Agenda
Consumers want to know more about what they buy
Brands want to communicate around their sustainability initiatives
Technology now enables end to end supply chain visibility
How visual discovery connects farmers with shoppers
Turn supply chain data into shopper insights
Success stories
What's next?
Presenters
Georges Le Nigen - SGS Global Sales Manager – Transparency-One
Georges spent 20 years successfully deploying large-scale software and service solutions in the domain of product and facility compliance, in Europe and in the US. He gathered hundreds of global brands and thousands of suppliers around collaborative platforms, enabling them to detect and reduce a wide variety of risks in complex supply chains.
Geert Berckmans – Strategic Solutions Director
Geert has supported hi-tech scale-ups for the last two decades, showing Tier I enterprises how to use technology to solve real live business problems. Today in his role at Blippar, a market leader in augmented reality, he drives the partnership with SGS and Transparency-One. Consumer's use Blippar's interface to learn about the sustainability of brands and their products by scanning logos, packages, products and ingredients with their smartphones.
Chris Morrison – CEO Transparency-One
Transparency-One's mission is to partner with the network of companies supporting the world's consumer product supply chain to create a healthier, safer, and more sustainable world for consumers. Chris has an extensive background in transformative technologies for the retail and consumer products industry across the areas of big data analytics, supply chain management, and product lifecycle management. He has held executive roles at Oracle, Trace One, and Bamboo Rose. He holds an MBA and Masters in Engineering from the Massachusetts Institute of Technology and a Bachelor's in Engineering from the University of Pennsylvania.
Target Audience
This webinar will be of most interest to technical executives and managers responsible for sustainable development, marketing, sourcing, quality, purchasing and finance in the supply chain.
Schedule
Session 1
9:00 am London (GMT Summer Time)
10:00 am Paris, Berlin, Madrid, Amsterdam (Europe Summer Time)
5:00 pm - Singapore, Kuala Lumpur (Singapore Time)
6:30 pm -Darwin (Australia Central Time)
Session 2
3:00 pm London (GMT Summer Time)
4:00 pm Paris, Berlin, Madrid, Amsterdam (European Summer Time)
8:00 am San Francisco (Pacific Daylight Time)
12:00 pm - Brazil (S. America Eastern)
The webinar session will be recorded and shared 48-72 hours after the live event.
For more information, please contact:
Joanna Marie Caumeran
Global Marketing Services Coordinator
t: +63 (2) 848 0777