Live Webinar: Exploring Key Changes in Issue 3 of BRC Storage and Distribution
ABOUT
Join our live webinar on March 7 to learn what is new in Issue 3 of BRC Storage and Distribution.
Starts
07 Mar 2017, 09:00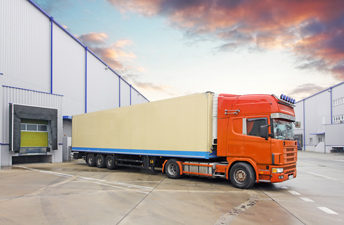 The purpose of this webinar is to provide a brief update to the changes to the new issue 3 of the BRC Global Standard for Storage & Distribution.
Agenda:
Introduction to SGS
Key changes to the Protocol
Key changes to the Requirements
Q&A
Background:
The BRC Global Standard for Storage and Distribution Issue 3 is mandatory for all audits conducted from February 1, 2017, onwards and replaces the previous version. The scheme has been revised to update the requirements and introduce new elements to meet the latest GFSI requirements. The Protocol for the scheme has also been significantly changed.
Presenter:
Jeremy Chamberlain – Global BRC Product Manager
Jeremy is the Global Product Manager, ensuring all BRC audits are undertaken to a consistently high standard, and has conducted audits and training across the globe. He also worked with the BRC in the re-write process. Previous to this he held several Technical Manager positions and is therefore able to understand how the requirements can be effectively implemented.
Target Audience:
The webinar is aimed at currently certified BRC Storage and distribution clients as well as any other interested parties.
Please select the session which best suits your time zone and schedule:
 
Session 1:
10:00 am Central European Time (Paris, GMT+01:00)
9:00 am GMT (London, GMT)
5:00 pm China (Beijing, GMT+08:00)
6:30 pm Australia Central Time (Darwin, GMT+09:30)
Session 2:
4:00 pm Central European Time (Paris, GMT+01:00)
3:00 pm GMT (London, GMT)
10:00 am Eastern Standard Time (New York, GMT-05:00)
7:00 am Pacific Standard Time (San Francisco, GMT-08:00)
For more information please contact:
Jennifer Buckley
Global Marketing Manager
t: +1 973 461 1498