Live Webinar: What's new in Version 4 of FSSC 22000?
ABOUT
Join our live webinar on February 21 to learn what is new in version 4 of FSSC 22000.
Starts
21 Feb 2017, 09:00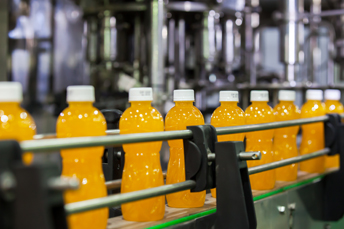 The purpose of this webinar is to give a brief overview of the changes included in the new version, version 4, of the FSSC 22000 Standard.
Agenda:
Introduction to SGS
Transition
Changes
Next Steps
Q&A
Background:
The FSSC 22000 standard is one of the most popular and widely recognized GFSI food safety standards. In line with the changes to the GFSI benchmarking document and to better meet the requirements of the ever changing food safety industry, the foundation for Food Safety Certification (FFSC) decided to revise and update their standard. After months of work which involved many stakeholders, the Foundation have launched version 4; published in December 2016 with an implementation date of January 1, 2018.
Presenter:
Neil Milvain – Global Product Manager – FSSC/ISO 22000
Neil has been with SGS for eight years. Initially working as an auditor, then technical reviewer, Product Manager, and now Global Product Manager for FSSC/ISO 22000. Neil has audited and trained in many countries and has a wide ranging knowledge of certification. Neil's background is within the retail sector. Neil is now responsible for day to day operation of the FSSC and ISO 22000 standards within SGS. This involves the management of one of the largest portfolios of certificates.
Target Audience:
The webinar is aimed at currently certified FSSC clients as well as any other interested parties.
Please select the session which best suits your schedule:
Session 1:
10:00 am Central European Time (Paris, GMT+01:00)
9:00 am GMT (London, GMT)
5:00 pm China (Beijing, GMT+08:00)
6:30 pm Australia Central Time (Darwin, GMT+09:30)
Session 2:
4:00 pm Central European Time (Paris, GMT+01:00)
3:00 pm GMT (London, GMT)
10:00 am Eastern Standard Time (New York, GMT-05:00)
7:00 am Pacific Standard Time (San Francisco, GMT-08:00)
For more information please contact:
Jennifer Buckley
Global Marketing Manager
t: +1 973 461 1498