BCI World Conference 2016: Preparing for a Changing Landscape
ABOUT
'Practical, collaborative strategies to build organizational resilience' Within this theme the conference will focus on practical strategies that continuity and resilience professionals can employ.
Starts
08 Nov 2016, 08:00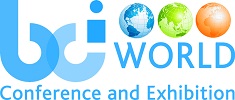 SGS United Kingdom Ltd is pleased to announce its presence at BCI World Conference and Exhibition.
The BCI World Conference and exhibition is the largest business continuity event in the UK and one of the largest in the world.
Do you want to be at the forefront of the latest advances in the fields of business continuity and resilience? If so, the BCI World Conference and Exhibition in London is the place to be. Delegates will come away having learnt something new they can take back to their own workplace.
The conference will have:
More than 60 speakers presenting on the latest issues, research and best practice in the industry
More than 40 exhibitors
1,000 visitors to network and share ideas with
Having a complete Business Continuity Management plan in place will enable your organisation respond to any potential disruption and recover from any potential disasters. Having the plan certificated to ISO 22301, the International standard for Business Continuity Management demonstrates your commitment to having a robust business continuity management system in place.
Visit SGS on stand number 9 to learn more about business continuity and information security management systems certification and how partnering with SGS enables you to improve risk management, develop increasingly skilful talent and ensure consistent and compliant supply chains.